Saint-Gobain has recently opened a research and development center in Brazil, the Group's first center in the Southern Hemisphere.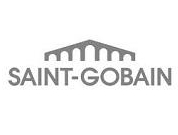 This center will focus on accelerating the Group's innovation in Brazil and Latin America through the design of high-performance building materials and industrial applications tailored to the needs and requirements of local markets. The center will cover the development and co-development of these solutions, as well as the improvement of existing product lines.
Built on 40,000 sq. m of land and occupying a total constructed area of 3,000 sq. m, this new center is located in Capivari, in the State of São Paulo, near several prestigious universities and major highways. The center consists of a design and testing laboratory for building solutions, an analytical laboratory specializing in the composition and structure of materials, an auditorium, offices and shortly a sensory space for building professionals. The center will begin operation with a team of 15 researchers and technicians and may be joined by additional members as dictated by research developments.
This new center was designed following Saint-Gobain's Multi-Comfort concept and its CARE:4® (Company Actions for the Reduction of Energy by 4) program and is a low energy consumption building. Built using a variety of Saint-Gobain materials, the building is the Group's first center in Brazil to follow the principles of the American LEED (Leadership in Energy and Environmental Design) standard.
The Saint-Gobain Group's eighth cross-business R&D center in the world, this center will work in close collaboration with all of the Group's activities in Latin America and will play a key role in the global research and development network. The Group's other cross-business R & D centers are located in France, Germany, the United States, China and India.
Since Saint-Gobain first entered Brazil in 1937, the company has strongly developed its presence in the country and currently has 57 production sites, 43 distribution centers, 10 mines, 41 sales outlets and 10 commercial offices. With 17,000 employees, the Group generated sales of 2 million euros in Brazil in 2015.