Assossiation of Glass Industry of the Slovak Republic (AGI) connects Slovak industrial companies as Johns Manville Slovakia, a.s., Knauf Insulation s.r.o., RONA, a.s., Vetropack Nemšová s.r.o., Medical Glass a.s., Glass Boosting Technology s.r.o., and some Slovak educational and academic institutions (Joint Glass Centre of Alexander Dub?ek University of Tren?ín included).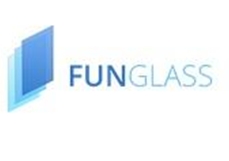 On 31st March, 2016 prof. Dušan Galusek presented at the General Assembly of AGI the intention of the FunGLASS consortium to up-grade existing Centre of Excellence for Ceramics, Glass and Silicate materials (CEKSiM) to new research and training Centre for functional and surface-functionalized glasses (FunGLASS).

FunGLASS establishment involves two phases within the frame of Horizon 2020 funding. The objective of the 1st phase (June 2015- May 2016) is to prepare the robust financial and business plan with long term science and innovation Centre strategy and detailed management system.
Consequently, this plan will be evaluated by the European Commission, and will be submitted for approving as proposal for the 2nd phase of funding (starting in 2017). The Centre establishment is supposed to be involved in industry related research or cutting edge research and innovation activities even at transnational level. As to the personnel policy, the Centre expects to expand the research and administrative personnel base and increase its excellent quality. The participation in national or international research grants, contracts with industrial partners and services for them should ensure achievement of the Centre financial self-sufficiency in horizon of 5 to 7 years from the project beginning.

The Association of Glass Industry and some of its members have already expressed their support for establishment of upgraded Centre and wish to continue in actual cooperation in the field of glass research, development and innovations.