Glass façade is done not just to improve the aesthetics of the building but also to protect the fabric of the building from the effects of weather – cold, heat and rain. It also plays a key part in sound proofing the building and providing fire protection. Most importantly it provides thermal protection. However, to derive all these benefits from façade, there should be proper insulation too. That is the reason why experts say spandrel insulation in glass façade buildings is very essential. A well designed and professionally installed facade insulation system in the building can reduce heat loss by more than 50%. Further, Quality spandrel insulation in glass façade building also prevents the penetration of noise from loud urban environments.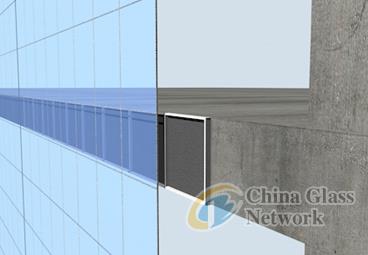 However, for spandrel insulation in glass façade building to be effective and efficient, material selected for the purpose should be proper, both in terms of performance and longevity. It should be water- and vapour-proof. In other words, it should be totally impervious to any form of moisture. Ideally, it should have high compressive strength which makes the insulation resistant to compression.Whatever the weathering and temperature conditions a building may be exposed to, it should protect the building structure and optimise the energy needs for heating or air-conditioning.
DURAshield manufactured by Supreme Industries is a non-fibrous, FR, closed-cell, crosslinked polyethylene foam widely used for spandrel insulation in glass facade buildings. DURAshield effectively blocks the heat percolated from the glass facade to enter into the spandrel area, thus maintaining uniform temperature balance throughout the building and conserving energy. Being closed-cell, there will be negligible water/vapour absorption.
It provides resistance to growth of fungi and vermin and has excellent chemical resistance – inert to most acids and alkalis. It has low and stable 'K' value and hence, thickness required of DURAshield is much lower as compared to glass wool. Further, DURAshield is non-fibrous thus making it a better substitute to glass wool. Above all, it is an ideal environment friendly material.