One of Europe's most advanced glass recycling facilities marked a major investment milestone recently as Clive Betts, Chair of the House of Commons Communities and Local Government Committee and MP for Sheffield South East, visited leading recycling, resource and energy recovery business Viridor. The visit marked the completion of a recent £2 million investment at the Sheffield glass recycling facility at Salmon Pastures, making a total investment of some £6.7m in recent years.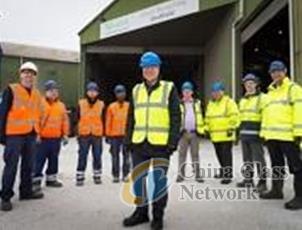 Recycling glass from over thirty-nine partners including ten local authorities, the facility manages the equivalent of over 132 million wine bottles each year. The high-tech site recycles 97% of the material arriving on site, working with partners to 'complete the glass recycling loop' for brands such as Heineken, Budweiser, Jacobs Creek wines and the Scotch Whisky industry as well as food and pharmaceutical packaging for brands such as Gaviscon.
The facility also supports the local economy providing 24 full time jobs and two apprenticeships in Electrical and Mechanical Engineering to HNC level.
Clive Betts, MP for Sheffield South East said: "I was very impressed with my visit to the glass recycling facility Viridor in Sheffield. The investment in the site not only benefits Sheffield but also other cities and business outside of Sheffield as well. Recyling is a very important issue and having modern facilities like this one allows it to be carried out in an efficient and environmentally friendly way."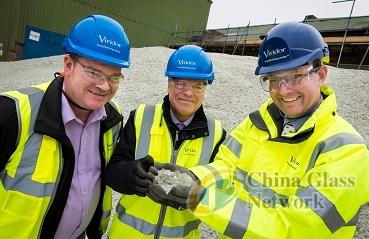 Featuring advanced technology from across the globe, the facility encompasses some 12 optical sorters, over a mile of specialist conveyor belts and three floors of processing towers all of which refine the quality of the glass.
The investment added a further four advanced optical sorters, that add to an already impressive portfolio, these sorters use X-ray and infrared technology to sort the glass, filtering out unwanted items such as ceramics, stones, porcelain (CSP), plastics, leaded glass, glass ceramic and metals from the end product; glass cullet. As a result of the investment the facility has successfully achieved the 'End of Waste' accreditation for the glass produced. This is an external quality standard that recognises processing facilities that have the ability to transfer waste material into a product and out of the waste cycle. The Sheffield facility joins the elite ranks of only two processing facilities of this kind in the UK.
The project team that implemented the technology solution to reduce reject material worked 3,500 man hours on the installation, with normal production continuing ensuring no disruption to customers or the recycling supply chain.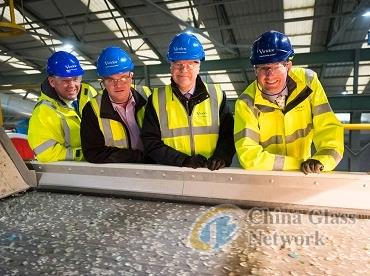 Richard Jenkins, Viridor's Regional Director for North, added "We were delighted to welcome Clive to what is one of the UK's most advanced glass recycling facilities and to mark our latest £2m investment to keep Sheffield at the cutting edge of this circular economy success story. Glass is infinitely recyclable and recycling makes a clear economic, environmental and social contribution to the region. In addition to marking the investment in technology, we we're delighted to mark our investment in people through our latest two local apprentices. Site staff warmly welcomed Clive to the site and we were delighted he took time to chat about careers in the green economy. With Sheffield linking to a network of 46 recycling, resource and energy hubs across the North, Sheffield takes our investment in the North West to over £800 million in recent years."