The launching ceremony of the "Technical FAQ of Low-E Glass Application" host by China Agricultural and Industrial Glass Association (CAIGA) and China Building Materials Press, was held at Hangzhou, China on March 29th, 2016. The book of "Technical FAQ of Low-E Glass Application" concerns the issue of energy-saving and consumption-reducing technologies in manufacturing glass.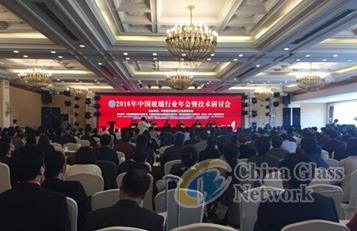 Conference site
Li Hui, the deputy secretary-general of CAIGA hosted the opening ceremony and Zhang Lijun, the president and editor-in-chief of China Building Materials Press attended and spoke along with Xu Wuyi, the senior engineer and director of glass technology services department and senior of CSG Holding Co., Ltd. Participants include representatives of famous glass enterprises and that of governmental authorities in glass industry and that of financial industry.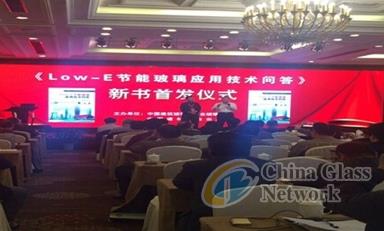 Speakers: Zhang Lijun and Xu Wuyi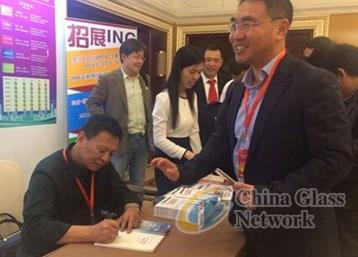 The book signing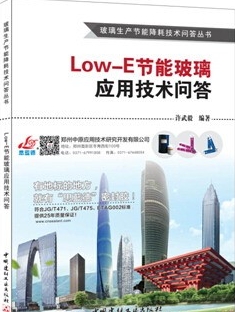 Book
Revolving around the energy-efficient Low-E glass, the book written by Xu Yiwu introduces basic information and gives suggestions to some problems of Low-E glass. Target readers are building architects, curtain wall designers, technicians of building energy saving as well as teachers and students majored in architectural design, technicians and salesperson of glass industry.