If you haven't yet secured your exhibit space for GlassBuild America, don't wait! We've added a fourth hall to meet demand—and demand hasn't let up! Prime locations are going fast!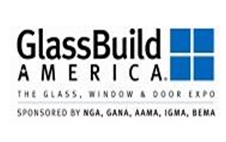 Are you curious?
Our #1 FAQ is:
Q: Who can we expect to sell to at GlassBuild America?
A: The TOP BUYERS in the glass, metals and window & door industries! 60% of attendees have the top purchasing authority for their companies.
Owners and other top management, purchasing, plant managers, engineers and other influencers walk the halls every year from companies at all levels of the supply chain. From manufacturers, fabricators and distributors to glazing contractors, full service glass companies and specialty residential window and door dealers, your customers and prospects gather at the largest industry trade show in the Americas—GlassBuild America.
They come to see, assess, recommend and buy what they need to grow their business.
These three new exhibiting companies are joining 450 others in Las Vegas, October 19-21. Will you be there to connect and sell, too?
Arnold Glass – Solar Control and Bird Glass
GPI Millworks– is a millwork products designer and manufacturer of door panels, sliders, door components, hardware and more
Progress Energy Saving Material Co.– main products are Laminated Glass, Laminated Curved Tempered Glass, Smart Glass, Digital Printing Laminated Glass, SGP Laminated Glass, Insulating Glass, Low-E Glass, Reflective Coated Glass, Color Tinted Glass, Fire-proofed Glass
Never exhibited at GlassBuild America? Please
If you have any questions, please contact Jennifer Robinson at