On a constant currency basis, sales during the first quarter grew 4.2%.
Operating profit, EBITDA, generated over the first three months reached EUR 38.2 million, 5.5% higher than the previous year. This represents an operating margin of 20.9%, compared to 20.4% obtained over the same quarter last year.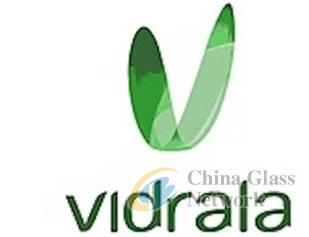 Net profit stood at EUR 0.56 per share, representing an increase of 12.5% over the previous year.
Net debt at March 31, 2016, was reduced down to EUR 401.9 million. Leverage ratio stood at 2.4 times twelve months EBITDA.
Demand of glass containers for food and beverage products across the main European markets is showing general signs of development.
Under this context, Vidrala ?s financial results throughout the year should continue to progress supported by a solid business profile.
In any case, management priorities will remain firmly focused on developing customer service, securing cost competitiveness and optimizing cash generation, all undeniable sources of value creation.