J.E. Berkowitz, LP (JEB), a premier architectural glass fabricator based in Pedricktown, New Jersey, will exhibit its JEB 3SEAL insulating glass spacer system and the Renovate by Berkowitz (Renovate) façade retrofitting system at booth 2113 during the American Institute of Architects' (AIA) National Convention and Design Exposition in Philadelphia, May 19–21.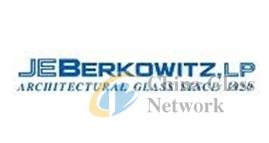 Designed for the demand of commercial glazing, the
With its no-metal design, JEB 3SEAL has shock-absorbing properties that counteract glazing stresses caused by wind, and enhances sound attenuation. In addition, JEB 3SEAL has minimal thermal conductivity, providing higher glass edge surface temperature, and a multi-layer vapor barrier to enhance condensation resistance.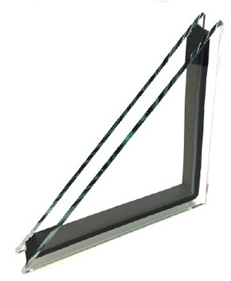 JEB 3SEAL Insulating Glass Spacer System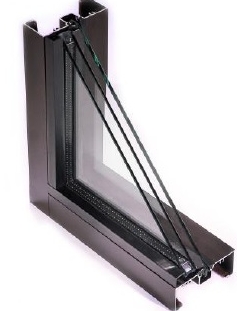 Renovate by Berkowitz façade retrofitting system
The
Compared to a traditional window replacement, the Renovate system offers similar benefits, but costs about 50 percent less and can be installed two to three times faster. The Renovate system is available in three glass configurations and can offer solar heat gain coefficients as low as 0.27, winter U-values as low as 0.15, and R-values up to 6.67.
With more than 95 years of experience in providing glazing solutions for high-profile projects across the country, JEB's capabilities include fabricating dual- and triple-pane insulating glass units; heat-strengthened, tempered, heat-soak tested and laminated glass; silk-screened and spandrel glass in standard and custom patterns; and glass doors, point-supported walls, canopies, handrails, and commercial shower doors.
Stop by booth 2113 to see a sample and pick up a brochure, or visit
About JEB
JE Berkowitz, LP is a leading architectural glass fabricator. Founded in 1920, the ISO 9001 certified company serves customers for the domestic and overseas architectural markets. Products include Tempered Glass, Insulating Glass, Spandrel Glass, Silk-Screened Glass, Glass Doors and Entrances, Laminated Glass, and Point Supported Canopy and Wall Systems. The family-owned glass business is located in Pedricktown, N.J., with over 253,000 square feet of plant space and over 200 employees.