April 19, 2016 at the Russian Academy of Sciences held a meeting of the RAS Council on materials and nanomaterials. The theme of the meeting "Technical glass. Technology, Properties, Applications".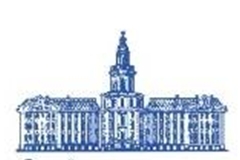 Academics and practitioners Academy of Sciences of the leading research institutes and heads of glass enterprises discussed the current state of scientific research required for the production of new types of glass products for various sectors of the economy.
A presentation on the situation in Russia on import substitution was made by Academician Vladimir Shevchenko Yaroslavovich, director of IHS RAS. In his report, he expressed concern over the introduction of new types of glass in industrial production.
Heads of research institutions spoke about their own achievements and systemic problems for the implementation of development in the glass market.
A report on "Major trends in the glass industry in a challenging economic environment" made Viktor Osipov, president StekloSouz Russia. Giving a description of the current position of the industry, he told members of academic staff development meetings of the glass industry in the period 2000-2010, and on the implementation of the ten-year plan for 2011-2020. The part relating to the introduction of new technologies in the production of VI Osipov said that the real problem consists of components:
- Violated the principle of technological chain: science, laboratory, pilot production, and as a consequence of the industrial production;
- The legal framework lags behind the performance indicators in the glass market new materials, which greatly affect the introduction of new types of glass and glass products, such as foam glass, fiber communication, etc. Viktor Ivanovich in detention said that the formation of an interdisciplinary project on technical glass. It gives real effect in the near future.
RAS Board decided to prepare a proposal to the Russian government on the formation of large-scale projects for the realization of developmental and technological works (NIOKTR) in the full cycle of the program, the organization of production of new types of glass and import-substituting products.