To some New Yorkers, The Continental tower will always be known as "Tower 111." It was originally named Tower 111 while on the books for many years, aptly named after the developer Tower 111, LLC, before changing officially to The Continental during the 2008 financial collapse. The tower occupies the southeast corner of Avenue of the Americas and 32nd Street, located at 855 Sixth Avenue, overlooking Greeley and Herald Squares. The building serves as a mixed-use building consisting of a 5-story podium stepping back to 48-stories of luxury rental apartments. The 53-story tower has 31,000-square feet of retail space, one floor of offices, and 338 rental units. This 554-foot tall, modernist building was completed in 2011. In order to make The Continental stand out from the pack, design architect Costas Kondylis + Partners decided to go with a distinct all glass exterior facade, infrequently seen in this area for residential buildings.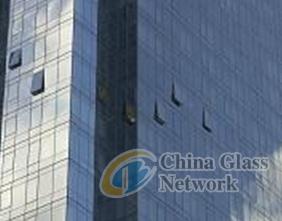 The architects and contractor Bovis Lend Lease LMB, Inc. knew it would take special expertise to install massive high quality unitized curtain wall on this large project. That is why they chose one of the most well-known architectural glass facade experts in the business – W&W Glass.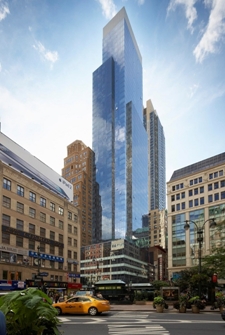 W&W Glass put their years of expertise in NYC design and construction to use by constructing a Sotawall™ Hybrid-Wall™ curtain wall system. This project utilized 182,000-square-feet of unitized curtainwall panelized into 4,330 prefabricated frames. The exterior skin features 10' tall floor-to-ceiling windows and thin vertical mullions. Panels were set from each floor onto anchors bolted to the top of the concrete slabs allowing for better tolerance, thereby eliminating the need for embed coordination and installation.
Structurally-glazed zero-sightline windows and spandrel glass were integrated into the panels to create a weather-tight, comprehensive system.
There is no shortage of expansive views of the city skyline and bountiful amenities to fulfill the desires of all tenants at this prime address. The Continental stands out in a neighborhood of brick and precast concrete.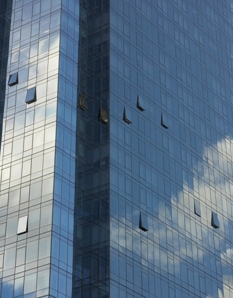 W&W Glass, LLC is a family owned business with a 70-year history in the metal and glass industry, one of the largest metal and glass companies in the New York metropolitan area and the largest supplier of structural glass systems in the country. We have over two decades of experience in the design and installation of various building enclosure systems, including stick-built curtain walls, pre-glazed unitized curtain walls, Pilkington Planar™ structural glass facades, and custom metal and glass enclosure systems. We install all of our work with our own dedicated union labor force. W&W is consistently the largest employer of glaziers in the NY metropolitan area.