Your company would be a great fit to participate in GlassCon Global, July 6-9th in Boston, MA. This technical conference is designed to drive innovation in glass technology. The current agenda is online here.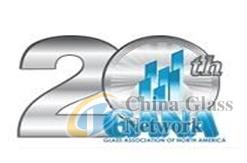 The conference brings together decision makers from every facet of the architectural glass and glazing industry to share information on the latest and upcoming technologies and trends. The event is attended by glazing contractors, architects, specification writers, owners, developers, labor, scientists, manufacturers, installers, researchers, vendors and many more! GlassCon Global is successful through the encouragement of industry collaboration and communication.
There are many opportunities to give your company visibility while you are there. Sponsorships come with one or more free registrations to the meeting, so if you plan on attending you can receive great publicity while attending for free. There are exclusive sponsorships for the welcome reception, refreshment breaks, breakfast and happy hour.
Additionally, the event features a small tradeshow-style area in the food and networking areas to promote and encourage discussion. The exhibit space is $2,500, comes with two registrations and allows you to highlight your products and provide tangible value. Advertising is only $1000 for a full page, color ad that goes in the proceedings book as well as flash drives that everyone receives.
Please contact Lisa Beller at 703-981-8440 or lisa@glassconglobal.com to sign up now.