Owens-Illinois, Inc. (NYSE: OI) has reported financial results for the first quarter ended March 31, 2016.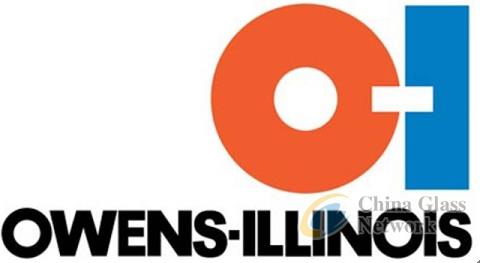 O-I's first quarter results surpass expectations
Commenting on the Company's first quarter results and outlook, CEO Andres Lopez said "We delivered solid improvement in our financials this quarter thanks to the hard and disciplined work of our teams that are focused on stabilizing and improving our operational performance. The momentum we are building gives us confidence that our strategy - designed to generate significant, long-term value across the company - is taking hold. In fact, our expectations for strong business performance plus the recent dollar weakening have favorably impacted our full year guidance for both adjusted earnings per share and free cash flow generation. We will continue our focus on execution to achieve our financial commitments."
On a reported basis, the Company reported first quarter 2016 earnings from continuing operations of $0.42 per share (diluted). Excluding certain items management considers not representative of ongoing operations, adjusted earnings were $0.48 per share, which compares favorably to management's guidance of $0.37 to $0.42 per share due to strong business performance and more favorable currency expectations.
Net sales in the first quarter of 2016 were $1.6 billion, up $167 million, or 12 percent, from the prior year first quarter. In constant currency terms, net sales of the legacy business (which excludes the acquired business) was up 1 percent; unfavorable currency translation adversely impacted net sales by $62 million, or 4 percent. Price was up about 1 percent on a global basis, essentially offsetting cost inflation. In the quarter, the acquired business generated $210 million in net sales, which is 13 percent of global net sales.
Global shipments were in line with management expectations. Global sales volume increased by 14 percent year-over-year. Including the acquired business, first quarter sales volumes improved in North America by 9 percent and in Latin America by 85 percent.
Excluding the acquired business, global shipments were about flat to the prior year first quarter. Shipments in Europe and Asia Pacific increased modestly, driven by higher beer and non-alcoholic beverage shipments in Europe and by wine in Asia Pacific. Sales volume for the North America legacy business was on par with the prior year quarter as higher wine and food shipments offset lower shipments in other categories. First quarter shipments for the Latin America legacy business were down about 5 percent as lower shipments in Brazil were partially offset by higher shipments in the Andean region.
Segment operating profit was $211 million in the first quarter, $43 million higher than prior year first quarter. Adverse currency translation, primarily in Latin America, impacted segment operating profit by $11 million compared with the first quarter of prior year.
The outperformance was primarily driven by the strong results of the acquired business and Europe, with all regions reporting improvement on a constant currency basis.
• The acquired business contributed approximately $42 million of operating profit in the quarter. This puts it on pace to exceed management expectations of $140 million to $145 million for the year. Strong domestic sales, the successful ramp up of the new furnace in Monterrey and cost synergies all contributed to performance. ?
• Europe reported a $6 million improvement in segment operating profit, a much better result than initial guidance suggested. Operating performance significantly improved in the first quarter; Europe had improved asset stability from prior year investments and this resulted in less production downtime. The region also benefited from reduced discretionary spending. Average selling prices in Europe were comparable year-over-year. However, there is a continuation of pricing dynamics that will impact the remainder of 2016, although less severe than prior year. Price-cost spread was almost flat, partially due to energy deflation. ?
• Segment operating profit for North America was $5 million higher than the prior year first quarter. The improvement was driven by the acquired business. The legacy business continued operating well and reported solid results in line with prior year. ?
• Latin America's segment operating profit improved $33 million, more than doubling the prior year profit. The acquired business contributed $37 million of operating profit. Currency translation was a $9 million headwind compared with the first quarter of prior year. The legacy business delivered a very solid performance, offsetting more than half of the currency headwind - despite the well-known challenging economic situation in Brazil. Positive performance of the Andean countries clearly contributed to the strong results for the region. The management team undertook actions to improve operating results by reducing discretionary spending and right-sizing production, particularly in Brazil. This led to year on year margin improvement for the legacy business.?
• In Asia Pacific, segment operating profit, excluding the impact of foreign currency, increased $1 million year over year due to higher sales and production volumes.
Retained corporate and other costs increased by $11 million compared with the prior year quarter. While the business results were favorably impacted by the weakening U.S. dollar late in the quarter, the effect of foreign currency hedges, which are mainly reflected in corporate costs, adversely impacted costs compared with prior year. Additionally, higher management incentive accruals driven by higher full year projections also increased corporate and other costs.
Net interest expense in the quarter was $66 million, up $19 million from the first quarter of the prior year, entirely due to acquisition-related interest expense. The Company continues to benefit from low variable interest rates.
The effective tax rate on adjusted earnings was approximately 27 percent. The effective tax rate was higher than the first quarter of 2015, mainly reflecting the geographic mix of earnings and the Mexican statutory tax rate of 30 percent.
Outlook
The Company now expects adjusted earnings per share for full year 2016 to be in the range of $2.25 to $2.35 which is higher than prior guidance of $2.10 to $2.25. The updated range reflects multiple factors, including strong business performance, favorable currency assumptions, and a tax rate on the low end of the guidance range of 26 to 28 percent. The adjusted EPS range also reflects uncertainty in macroeconomic conditions. Reflecting the aforementioned assumptions, the Company expects free cash flow for 2016 to be approximately $300 million which exceeds the prior guidance of approximately $280 million.