Join ICCG, the International Conference on Coatings on Glass and Plastics
Post Time:May 04,2016Classify:Exhibition NewsView:235
For the 11th time, the International Conference on Coatings on Glass and Plastics ICCG will take place as one of the largest international science-to-science and business-to-science platforms in the field of advanced coatings on glass and plastics for large-area or high-volume products.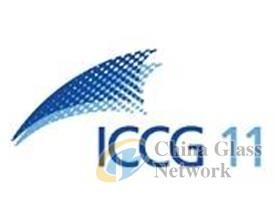 From June 12 to 16, 2016 the ICCG11 in Braunschweig, Germany will once again combine a scientific conference with an

The Chairman of the GPD organizing committee Jorma Vitkala will be acting as a Chairman of the opening session. He will also present the executive summary of GPD Finland 2015 "Worldwide glass market and trends".

More than 300 participants and 50 exhibitors from more than 30 countries are expected and will have the opportunity to discuss the latest developments and to connect with scientists, technicians and managers.

Are you interested? If you register by May 13, 2016 the registration fee for the full conference including lunch and all social events is only € 900. The short courses fee is € 275 including the short course book.
Source: 11.iccg.euAuthor: shangyi