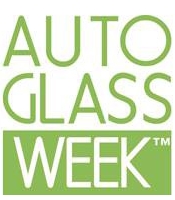 "We feel it's very important to be a part of Auto Glass Week as it represents a convergence of the leading voices in our industry," says Fred Altamirano, vice president of automotive sales. "It's a great opportunity to be a part of the conversation on a much larger scale, and to gain access to industry partners and customers away from the day-to-day transactional environment.
"We're able to meet face-to-face with existing customers—as well as potential new ones—that cannot be reached the rest of the year. It's a great platform to promote and educate, but also an opportunity to learn how we can better serve the AGRR community," he adds.
The event is important because it brings together different voices in the industry for collaboration, Altamirano points out.
"Auto Glass Week remains the key trade show for the industry and we believe it's important to show our support," he says. "We want to ensure this event continues to not only exist, but also grow for the betterment of the auto glass industry. It's more than just an opportunity to showcase our wares; it represents a valuable moment for attendee interactions and feedback, which ultimately helps us improve our products and services."
C.R. Laurence will be at the Henry B. Gonzalez Convention Center in San Antonio, Texas, on October 5-7, 2016, featuring its products on the exhibition floor.
"We're excited to roll out a host of new auto glass supplies that can benefit shops of all sizes," says Altamirano. "We've spent time listening to both customers and vendors, and the result was an expansion and update of our offerings to address the everyday needs of today's auto glass professional. We will have a selection of our popular mainstays that customers have come to rely on as well."
The annual event, co-sponsored by the Auto Glass Safety Council™, Independent Glass Association, National Glass Association, National Windshield Repair Association and AGRR™ magazine, draws attendees and top players from throughout the industry to the exhibition floor each year.
Auto Glass Week will be held at the Henry B. Gonzalez Convention Center and San Antonio Marriott RiverCenter in San Antonio, Texas.
Let the event devoted to the automotive glass industry and making connections that drive profit work for you. Join C.R. Laurence and the other companies working for the betterment of our industry. For more information on attending, competing or sponsoring, visit the