Gas filling and testing and glass handling systems developer Integrated Automation Systems (IAS) has purchased a building in this suburb east of Cleveland and moved headquarters, development and production facilities here.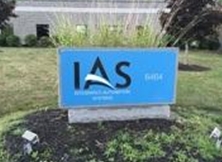 "After relocating several times to accommodate our rapid growth, it is nice to be settled into a building that we own and can expand as needed," says Mike McHugh, IAS president. "Now our team can focus more on our customers' needs and product development."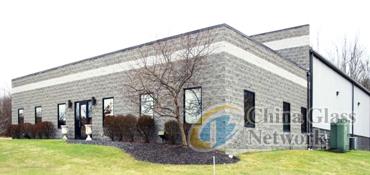 The company began business five years ago with the OptiGas advanced and integrated gas filling and testing system. IAS now has nearly two dozen solutions for gas filling and verification, glass handling and quality. Product names include OptiClose, FastGas, ThermalCHECK, OptiLoad, TurboFILL, OptiCool and TemperCHECK.
"Companies buy our products because we help them reduce costs, eliminate bottlenecks, increase capabilities and improve quality in areas of significant areas of glass fabrication," said McHugh. "With our automated solutions, you can fill and verify the gas content of IG faster than your production and move glass from the oven to sashline without touching it."
While the OptiGas II intelligent gas filling system, which can blend argon and krypton in tunable ratios by unit to help meet Energy Star requirements, remains perhaps the best known IAS innovations, others offer significant improvements throughout the plant.
"OptiClose greatly reduces the time to fill a unit and provides a lower profile and more secure seal," Said McHugh. "OptiCool enable you to eliminate the sea of carts of cooling IG. OptiLoad lets you store more glass SKUs in the same space and move them automatically to the saws. Our Free Fall Glass Loader is simple, reliable, fast and the smartest picker you can put in your operations."
IAS also develops custom solutions for glass fabrication issues. The commitment to solving customer issues includes a company policy to direct customers to better solutions from other sources when they exist and allowing 30-day trials for some systems.
"We have more nearly a decade of experience in running glass fabrication operations," said McHugh. "We're dedicated to creating solutions to issues that frustrated us and that we see continuing to frustrate companies today.
For more information, visit optigas.com or contact Ryan McHugh, vice president of sales, at ryan@optigas.com or 330.954.3070.