Safety and security glass has advanced significantly over the years, thanks to a number of developments in glass-making technology. As well as protecting occupants from personal injury and helping to defend buildings from intruders and criminals, today's high-performing products offer a range of added benefits.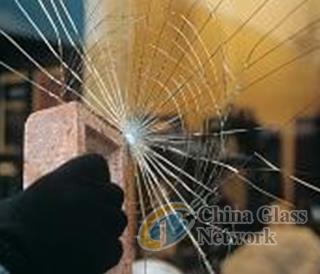 Phil Brown, technical advisory service manager (UK & Ireland) and European regulatory marketing manager at Pilkington United Kingdom Limited, discusses how architects and developers can use the latest in glazing technology to create secure homes, against a backdrop of tightening legislation.

On 27 March 2015, the government announced a new approach to setting technical housing standards in England, which included a new security standard within the Building Regulations. The revised and approved Document Q requires doors and windows to be sufficiently robust and fitted with appropriate hardware in order to resist physical attack from casual or opportunist thieves.

The amended regulations will take effect on all work completed after 1 October 2015 and will now cover new guidance on the design, installation and fixing of secure door sets and windows.
The review in regulations has highlighted the importance of specifying the right products in order to protect a building and its occupants, putting robust windows at the top of the priority list for many house builders.
Although windows are one of the most commonly used access points for intruders, they are often overlooked when it comes to making a property more secure. Huge expense is spent on installing modern alarms and security systems, but specifying safety and security glass is an equally effective, long-term solution.
While safety and security glass are closely linked, there is a clear distinction between the two terms and the way the glass performs. For that reason, it's crucial that specifiers and developers understand the difference between these products and where they need to be placed, in order to be effective.
Critical locations
The term 'critical locations' refers to glass in and around doors, and low-level glazing. Typically in access locations, these areas are considered to be vulnerable to attack and are the most likely to cause accident or injury should the glass break.
As a result, according to British Standards BS 6262-4 and Part K of the Building Regulations in England, these areas require the installation of safety glass.
Safety glass applies to glass that reduces the risk of an accident by impact or fracture and is found across commercial and domestic settings. Security glass, in comparison, is designed to withstand deliberate attack, such as manual, ballistic or blast, and is most commonly used in commercial applications. However, it is occasionally used in homes that may be classed as high-risk, for example those belonging to high-profile individuals.
The two most common types of safety glass are toughened glass and laminated glass. These products are designed to reduce the risk of accident by impact or fracture and developed to protect the resident from the resulting fragments of glass, limiting the risk of injury.
In the toughening process, the glass is subjected to a heating and cooling treatment whereby high compressive stresses are set up at the surfaces with balancing tensile stresses in the centre. The high compressive surface stresses give toughened safety glass its increased strength, resulting in panes typically four or five times stronger than ordinary glass.

During the laminating process, PolyVinylButyral (PVB) layers are placed between multiple sheets of glass, which are bonded together using heat and pressure.
Laminated glass is technically no stronger than traditional glass. However, in the event of attack, the laminated glass will break but the PVB interlayer will hold the fragments in place. This is beneficial to the homeowner as it means the product will remain in place after impact, not only does this make it harder for intruders to enter a home, it also makes it safer for people within the building.
For properties in high-risk areas, much thicker laminates with many more interlayers may be required as, when correctly installed, resistance to penetration can help to protect against bullets and even explosions.
It is also important to note that since the glass can behave differently in different framing systems, it is imperative to combine high performance glazing with high quality framing systems, in order to achieve the level of protection required.
Beyond protection
Depending on the functionality required, coatings can be applied during the manufacturing process to enhance a window's performance. This allows fabricators to fulfil a wide variety of end-users' requirements without compromising on the level of protection.
As well as enhancing safety and security, the presence of PVB in these products means that its benefits are not just limited to protecting the homeowner. For example, laminated glass with enhanced acoustic performance can also provide increased levels of protection from noise pollution, this is particularly beneficial should a housing development be located near to a source of noise disturbance, such as a building site or a busy road.
Advances in glass coating technology has meant that today's protective glass is multifunctional and can incorporate a number of advanced performance benefits, from solar control to self-cleaning and anti-condensation properties. The resulting products allow house builders to develop high-performing homes and satisfy a variety of requirements from the end user, while meeting the strictest safety and security standards.