Glass Technology Services Ltd (GTS) is excited to be a partner for the Glass Focus 2016 conference, facilitating a glass packaging workshop with leading brand owners Diageo and Proctor and Gamble and sponsoring the industry's Innovation in Glass award.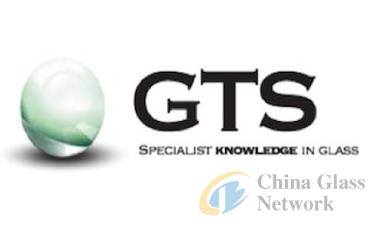 Bright Future for Glass – Glass Focus 2016
The event, to be held on 12 May 2016 in Edinburgh is set to be a prime opportunity to engage with the entire supply-chain from raw material to retail and help shape the future of glass. It features a range of exciting speakers and leading brands including Diageo, Proctor and Gamble, Siemens, Guardian Industries, Moorgate Capital, ROMAG, Building Futures Group, the University of Newcastle, Ruby Star Associates and more. The programme offers delegates a number of choices whatever their glass product or interest – including flat glass, container and decorative processes, glass manufacture and process innovation, decarbonisation, efficiency and the circular economy.
Glass Technology Services Ltd is delighted to facilitate the packaging workshop on the day – hosting Vicky Panayiotou, of Diageo plc, and Dr Simon Elmer, of Procter and Gamble Co. (P&G). This session will explore the glass packaging design, supply and innovation required in order to deliver the cutting edge packaging demanded by today's brand leaders. The glass experts are also providing free one-to-one consultancy sessions throughout the day.
Throughout her career - including Tesco, Marks and Spencer and Biffa Waste Services - Vicky Panayiotou, of Diageo plc, has driven value by improving efficiency and standards. Vicky says: "I see a great deal of growth potential for the glass industry. With supply-chain collaboration and transparency, and the willingness to strive for excellence, I believe that growth can be realised."
Collaboration between brands and suppliers is also key for Dr. Simon Elmer, who leads Procter and Gamble's luxury fragrance package development: "I think there's lots of possibility for cross-over of concepts and solutions between different types of luxury goods. I want to explore new ways for designers and manufacturers to collaborate and get the best from materials. "My work focuses on decoration and bringing innovation to market for prestige fragrances, but I'm keen to learn from other luxury goods such as whisky." Philip Marsh, Business Development Manager at GTS said: "From cutting-edge packaging development and challenges to trends and innovations in the supply chain – it promises to be a great day for learning and networking.We're delighted to be involved – and the event has attracted an exciting line-up of speakers, topics and high profile delegates across beers, wines and spirits, food and drink, design, brands, architecture, glass manufacture and raw material supply.Our experts are looking forward to facilitating some great discussions and helping companies with their individual challenges either at our exhibition or through the one-to-one sessions available for delegates."