We invite you and your company to participate in the 18th international exhibition "WORLD OF GLASS-2016", which will be held 06-09 June 2016 in "Expocentre", Moscow. Do not miss the opportunity to present your company, its achievements and innovations in the largest exhibition of the glass industry in Russia! Do not wait, get new customers now!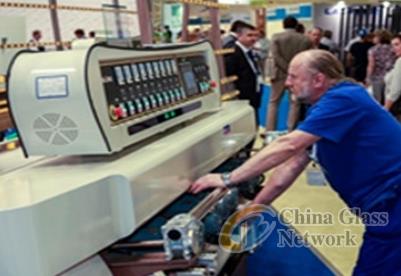 - 13 000 m2 of exhibition space;
- 200 exhibitors - leaders of the industry;
- 22 member states;
- 8 000 visitors, 53% - managers and business owners;
- 3 500 visitors specifically looking for new suppliers and contractors.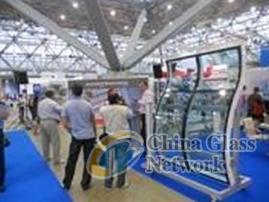 Why participate in the exhibition?
- Increase sales (75% of the exhibitors with the help of the exhibition reached its goals, including the sales increase).
- Present the news of its range (67% of visitors are interested in the novelties presented at the exhibition).
- Find new customers and business partners (80% of the exhibitors called high-quality business contacts at the exhibition).
- Conduct a personal meeting with clients, partners and colleagues in the market (63% of visitors come to the exhibition to establish new and maintain existing business contacts).
- Improve the reputation of its brand and support the company's image (Market Demonstrate a professional approach to work, reliability and confidence in the future).
Already became participants of the exhibition "World of Glass-2016": "Salavatsteklo", "Saratovstroysteklo", "KAMI", "UTA», BDF Industries, Ermi 77, GLASTON, Nicolaus Sorg, AGR INTERNATIONAL , AYROX SCRL, BRINOLLI, ERNST PENNEKAMP, GLASS SERVICE, GPS GLASPRODUKTIONS-SERVICE, HENRI F. TEICHMAN, IMACA BV, BUHLER, TECHNOLOGY, MOTIM KADKO KFT, PENNINE INDUSTRIAL EQUIPMENT, RHI AG, ROSS MOULD INTERNATIONAL, WALTEC MASCHINEN, « KOMANDOR TD", "TECHNO-efficiency," "Swallowtail TechnoExpert "," MDM-SET "," MDM-TECHNO "," RUSSIAN PRIME "," SMART-T DISTRIBUTION "," GLASS DECOR 1 "," STEKLOKOMPLEKT "," Stromizmeritel », LUOYANG LANDGLASS, GRENZEBACH MASCHINENBAU, HEYE INTERNATIONAL , PARKINSON-SPENCER REFRACTORIES, STARA GLASS , « BUHLER", "OMKO CROATIA", "Saint-Gobain Construction Products ',' ENG ',' MACHINES OF THE WORLD", "STEKLODIZAYN Belogoriya", "STEKLOTSENTR", "Hegle TRADING CNT SERVICE" "EM ES SI ES-GC SI ENG» (MSC & SGCC), «OMSO", "STEKLOSTROY Tour" and many others.
Hurry up to join the leading Russian and international brands to showcase their products and solutions!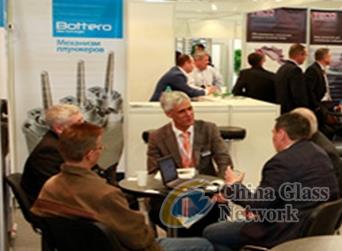 To take part in the exhibition with a booth, call or email us, we will send all the necessary documents for registration of participation, as well as answer your questions.
Catherine Razumeytseva, Exhibition Director
Tel .: 8 (499) 795-26-57
Fax: 8 (495) 605-60-59
the E-mail address:
Svetlana Akhmerova, Exhibition Manager
Tel .: 8 (499) 795-39-97
Fax: 8 (495) 605-60-59
the E-mail address: ars@expocentr.ru