GlassCon Global, to be held July 6-9, 2016 in Boston has announced an extensive 2016 Program Agenda, including a top-notch line-up of exceptional speakers from all areas of the architectural glass and glazing industry.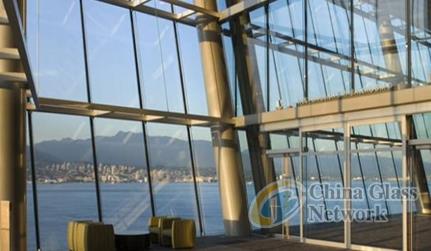 GlassCon Global 2016 Educational Tracks announced
Attendees will be presented with in-depth knowledge from industry experts, world renowned designers and international researchers who drive product innovation, design optimization and cutting edge research, and push the limits of glass in the built environment. A sampling of this years' track presentations include:
A New Design Approach for Structural Bonded Silicone Joints
Presented by: Iris Maniatis, Universität der Bundeswehr München?Application of Digital Image Correlation in Linear Structural Adhesive Glass-metal Connection Testing
Presented by: Bert Van Lancker, Ghent University
Enameled Glass - New Research Studies
Presented by: Michael Elstner, Interpane Glasgesellschaft mbH
High Performance Acoustic Interlayers
Presented by: Julia Schimmelpenningh, Eastman Chemical Company
Jumbo-size Glazing – Recent Projects in New York City
Presented by: Will Laufs, Laufs Engineering Design PLLC
Lateral Torsional Buckling of Suspended Glass Fins with Different Supports
Presented by: Vlad Silvestru, Graz University of Technology
Numerical Research On the Mechanical Behaviour of Adhesive Point-fixings Under Multi-axial Load
Presented by: Jonas Dispersyn, Ghent University
Post Breakage Strength Testing for Overhead Laminated Glass
Presented by: Ingo Stelzer, Kuraray Europe GmbH
Sealants, Testing and Laminated Glass
Presented by: Julia Schimmelpenningh, Eastman Chemical Company
Shear Modulus Measurement of PVB Interlayers and prEN 16613
Review of The Lamination Process And Potential Cause of Blemishes
Presented by: Vaughn Schauss, Kuraray America
Presented by: Pu Zhang, Eastman Chemical Company
What Is Thin Glass?
Presented by: Jürgen Neugebauer, University of Applied Sciences FH-Joanneum
Online registration is open at www.glassconglobal.com/register.
GlassCon Global was designed to provide researchers with the opportunity to share ideas, visions and new technologies with glass and building/design chain industry professionals. The event, organized by FCA International and partners, will feature technical presentations and plenary sessions and will provide CES credits for AIA members. For more information and opportunities to support the event, visit www.glassconglobal.com.