Guardian Industries Corp. is part of the glass industry leadership presenting to a gathering of architects, designers, manufacturers and researchers in Edinburgh, Scotland May 12 for Glass Focus, a global convention focusing on the future of glass.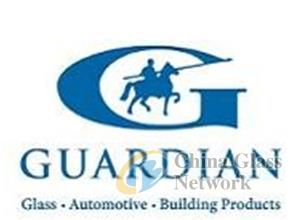 Sheldon Davis, Vice President of Science and Technology for Guardian Glass, will join other industry experts as panelists on "Flat Glass for Tomorrow's Buildings". "I want to explore how we can engineer not just products, but also our processes and partnerships, so as a supply chain we can deliver the aesthetic and functional performance the world needs," Davis explains. "I'm honored to present at this important event with my esteemed colleagues."

The panel will explore:
- what the future requirements and standards of buildings mean in relation to glass
- how the glass industry can go beyond just meeting customer requirements and use its expertise to be at the forefront of innovating and shaping the future

Based outside Detroit at the company's Science and Technology Center, Davis leads a team of scientists and engineers in creating Guardian's next-generation, high value-added and specialty float products and improved processes to meet customer needs. Davis holds three patents and has a proven record of moving ideas from concept to commercialization.

Learn more about Guardian and high performance glass products and services at www.guardian.com.

About Guardian Industries Corp.:
Guardian is a diversified global manufacturing company headquartered in Auburn Hills, Michigan, with leading positions in float glass and fabricated glass products for commercial, residential and transportation applications; automotive trim; and the distribution of building products. Through its research and development centers (Science & Technology Center for glass and Advanced Development Center for automotive), Guardian is at the forefront of innovation. Its automotive trim group, SRG Global, is one of the world's largest manufacturers of advanced, high value coatings on plastics. Guardian, its subsidiaries and affiliates employ 17,000 people and operate facilities throughout North America, Europe, South America, Africa, the Middle East and Asia.