Clayton Glass to sponsor 2016 National Fenestration Awards
Post Time:May 11,2016Classify:Company NewsView:255
Following our success in the 2015 IG Manufacturing category we've decided to get even more involved for next year by becoming one of the event's main sponsors. Showcasing what's best in our industry we feel is a worthy cause regardless of the exposure for Clayton Glass, so we're pleased to be able to help out in this way.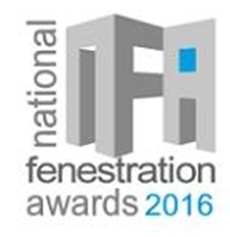 It's all too easy to see the negative side of our industry, so all the more important that those companies flying the flag for quality and integrity wherever they be in the supply chain are recognised. The NFA are proud that this remains one award where categorically industry votes and votes alone determine which business are successful, we would not have got involved otherwise.
So that said, at the 2015 winners event we had a great day and obviously we'd like to retain our title for a second year – so do please do help if you think we are worthy by voting for us at the link below !
Source: www.morethanjustglass.co.ukAuthor: shangyi