Glass processing company Glassart, based in the Dominican Republic, can now offer high-quality architectural glass with the recent incorporation of an advanced tempering furnace from renowned Italian manufacturer Mappi technology.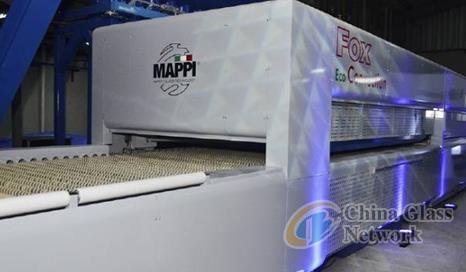 Glassart acquires Mappi tempering furnace
Glassart began operations in 2004, focusing its early activity on the manufacture and installation of joinery aluminum and then expanding into the markets for glass facades, balustrades, stainless steel and other products.
Company executives along with corporate clients, special guests and media representatives attended an event to formally inaugurate the furnace.
The event was hosted by Max Rodriguez, CEO of glassart, and its strategic allies Jose Ramon Pérez, Director General of INGEGO, division facade engineering, and Francisco Ruiz, CEO of the European company DTS. Max Rodriguez thanked participants for the support received through the years, and reaffirmed the company's commitment to continue innovating and offering solutions for the benefit of the glass industry in the Dominican Republic. The formal ceremony ended with a symbolic glass breakage.