Foreign investment in Ethiopia's beverage industry is showing an enormous increase as multinational companies are increasingly attracted to the industry, according to Ethiopian Food Beverage and Pharmaceuticals Industry Development Institute.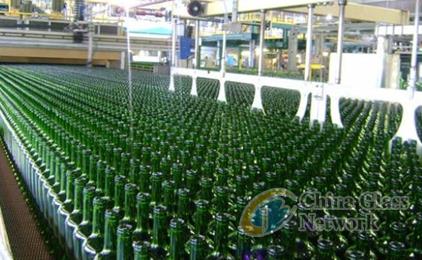 Beverage industry booming in Ethiopia with increased foreign investment
The institute says investment in alcoholic, non-alcoholic beverages and soft drinks as well as stimulants industry have shown a tremendous progress during the past decade.
Talking exclusively to ENA, Aklilu Kefyalew, Beverage Processing Directorate Director with the institute said multinational beverage companies are continuing to increase their presence in Ethiopia's rapidly growing economy.
"Hence, Ethiopia is attracting more investment as a business and world tourism destination, beverage investment has become the lucrative market for the wine and beer industry," he stated.
According to Aklilu, the brewery companies are helping transform Ethiopia's business landscape with alcoholic beverage industries having a lion's share in terms of investment and market coverage.
By the end of the fiscal year, the country's export revenue from the alcoholic beverage industry will hit USD 17 million. More than USD six million has already been secured during the past six months, he added.
In line with its policy of encouraging private investment, the Ethiopian government privatized state owned beer brewing companies including Harar and Meta breweries.
The director said despite the rapid expansion of brewery investment, the inefficient capacity of malt factories to supply malt input is a major constraint in the area.
European companies especially from Germany have shown interest to invest in malt project which would help promote agro-processing and stimulate further expansion of beer industries in the country.
Isayas Hadera, Marketing Manager of BGI Ethiopia Brewery Company for his part indicated the emerging middle income class and the increasing trend of the population as key growth drivers of alcoholic beverage companies in Ethiopia.
"The domestic market is rising from 15 to 20 percent in every year. We are the real witnesses of Ethiopian rapid growth in the previous decade which has allowed us secure a strong market in the country", Isayas said.
"We have investment in more than 25 African countries. But our investment in Ethiopia is different because the development is not artificial like other African countries [whose] economy depends on petroleum" the manager added.
With annual production capacity of three million hectoliters of beer, BGI is exporting beer to South Sudan, Djibouti, USA, Israel and Europe which shows increase every year.
Dashen, BGI, Henieken, Meta, Raya, Habesha and Zebidar are the seven beer companies operating in Ethiopia which collectively run 11 factories.
Four giant liquor and two wine factories also make part of Ethiopia's growing beverage industry.