Pittsburgh Glass Works (PGW) has opened a new automotive glass manufacturing facility in Zibo, China. The plant was built as a part of a joint venture with Shandong Jinjing Science & Technology Stock Co.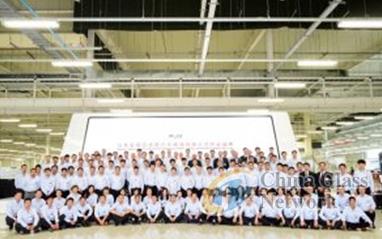 The joint venture will employ more than 350 when fully operational
The joint venture is called Shandong PGW Jinjing Automotive Glass Co. Ltd. (PJG) and automotive glass production is now underway.
"The opening of the PJG facility is a key milestone for the automotive industry as it provides the technology and quality to serve the Chinese auto industry with world class products and services," says Joe Stas, president and CEO of PGW. "With the establishment of this facility, we can support our customers on a truly global basis."
Paolo Cavallari, senior vice president and general manager of auto-OEM business at PGW, adds, "The facility will produce some of the most complex parts that are being demanded by the discerning Chinese customer/consumer, while also being very cost competitive due to efficient design and operations."
When fully operational, the new plant will have capacity to produce two million car sets and employ more than 350.