We invite you to take part in the International Forum "Glass and modern technologies- XXI". Forum will be held in Moscow in "Expocentre", Krasnopresnenskaya nab., 14, the exhibition "WORLD OF GLASS 2016", at the conference hall of the pavilion №2.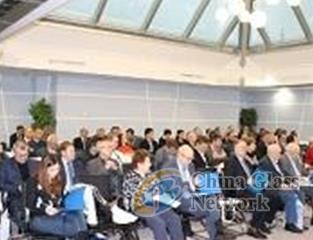 The program of the Forum, the 4 main topics will be covered:
Theme 1: "Glass - safe for human health packaging applications".
Theme 2: "Affordable and high-quality raw materials in the manufacture of glass".
Theme 3: "Increase of operational properties and safety with the use of modern products made of glass buildings and structures".
Theme 4: "Machinery and equipment for the glass industry Refractory products".
There will be discussions on the main directions of long-term development of national scientific and technological sphere, as well as the practical requirements of software users.
They will be offered solutions to strategic problems in the way of innovative development of the global glass industry.
We invite you to take part in the event concerned.
Draw your attention to!
In order to make a presentation or to become a student of the business program must be sent to the address StekloSouz the completed application form to the Organizing Committee of the Forum on an e-mail address: kristina@steklosouz.ru, tkacheva@steklosouz.ru .