Iris™ Glass earns honors for enabling thinner displays with low-color shift - Corning Incorporated's (NYSE:GLW) light-guide plate solution, Iris™ Glass, has received a 2016 Display Component of the Year award from the Society for Information Display (SID).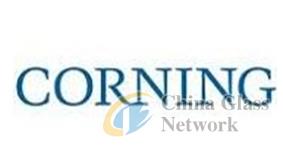 The
Iris™ Glass has an ultra-pure glass composition that enables large size LCD TVs to reach set thicknesses of less than 5 mm. When combined with the inherent benefits of Corning's proprietary fusion process, the Iris™ Glass composition can achieve optical performance that matches best-in-class materials and delivers high transmission and low-color shift.
The industry has historically used polymers as light-guide plate materials for edge-lit LCD TVs. Iris™ Glass outperforms polymers which can warp and expand when subjected to heat and humidity, compromising performance.
"The instability of polymers requires manufacturers to design thicker sets and devices to compensate for movement," said Andrew Beck, commercial director, Iris™ Glass. "Replacing polymers with glass solves this problem, but standard glass compositions have not met the optical requirements, until now."
Corning is well-positioned to address this growth opportunity in the display industry by leveraging its core competencies of glass science expertise, proprietary fusion draw process, and market leadership.
"Our commitment to help our customers stand out in the marketplace and offer more immersive displays is what drove the development of Iris™ Glass. We are excited to continue this work and remain at the forefront of the next generation of ultra-slim displays offered to the market," Beck said.
"We are delighted to award Corning a Display of the Year Component Award for its glass light-guide plate," said Wei Chen, SID's Display Industry Awards Committee chairman. "The Display Industry Awards are SID's highest honor, presented to recognize the best display products or applications introduced to the market during the previous calendar year. On behalf of SID, we would like to commend Corning's ongoing commitment to innovation and to helping shape the future of display performance and solutions."
Corning will have two ultra-slim edge-lit LCD modules featuring Iris™ Glass in its booth #929 at
In addition to Corning Iris™ Glass, the Corning booth will feature:
Forward-Looking and Cautionary Statements
This press release contains "forward-looking statements" (within the meaning of the Private Securities Litigation Reform Act of 1995), which are based on current expectations and assumptions about Corning's financial results and business operations, that involve substantial risks and uncertainties that could cause actual results to differ materially. These risks and uncertainties include: the effect of global political, economic and business conditions; conditions in the financial and credit markets; currency fluctuations; tax rates; product demand and industry capacity; competition; reliance on a concentrated customer base; manufacturing efficiencies; cost reductions; availability of critical components and materials; new product commercialization; pricing fluctuations and changes in the mix of sales between premium and non-premium products; new plant start-up or restructuring costs; possible disruption in commercial activities due to terrorist activity, armed conflict, political or financial instability, natural disasters, adverse weather conditions, or major health concerns; adequacy of insurance; equity company activities; acquisition and divestiture activities; the level of excess or obsolete inventory; the rate of technology change; the ability to enforce patents; product and components performance issues; retention of key personnel; stock price fluctuations; and adverse litigation or regulatory developments. These and other risk factors are detailed in Corning's filings with the Securities and Exchange Commission. Forward-looking statements speak only as of the day that they are made, and Corning undertakes no obligation to update them in light of new information or future events.
Digital Media Disclosure
In accordance with guidance provided by the SEC regarding the use of company websites and social media channels to disclose material information, Corning Incorporated ("Corning") wishes to notify investors, media, and other interested parties that it intends to use its website (http://www.corning.com/worldwide/en/about-us/news-events.html) to publish important information about the company, including information that may be deemed material to investors. The list of websites and social media channels that the company uses may be updated on Corning's media and website from time to time. Corning encourages investors, media, and other interested parties to review the information Corning may publish through its website and social media channels as described above, in addition to the company's SEC filings, press releases, conference calls, and webcasts.
About Corning Incorporated
Corning (
About the DIA:
The
About SID:
The