The global production of glass containers in 2015 was 50.63 MMT and is estimated to reach 65.42MMT by 2022,at a CAGR of 3.73%, according to the latest research by Research and Markets.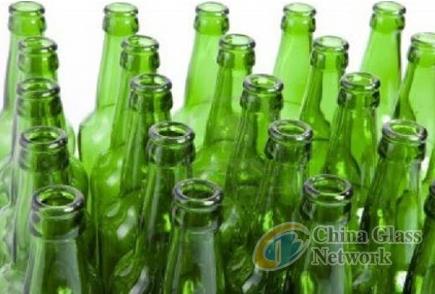 Global Glass Bottles and Containers Market to 2020
In terms of revenue, the market was worth $51.76 billion in 2015 and is projected to reach $70.86 billion in 2022, at a compound annual growth rate of 4.59%. The APAC region leads the market with a market share of 33.7% in 2015 while; on the other hand,Europe had a share of 28.5% during the same period. Added to this, estimated growth rate in glass bottle end use industry i.e., Beer industry in India, will further boost the sales and increase market share in the APAC region. Glass bottles are preferred over plastic bottles because of its chemical inertness towards the alcohol and thus, can be substituted. The suppliers in North America adopt sustainable methods like recycling and reusing of glass bottles.
Factors like increasing disposable incomes, growing acceptability of alcohol consumption are mainly driving the market in APAC region. Glass bottles are the preferred source of packaging for Beer products. Majority of beer volume was sold in glass bottles while the other substitute being plastic bottles. Cost advantage and other properties also drive the market. But, on the other hand, it is losing its shine in the saturated markets like US and Western Europe. In India, however, this market is growing significantly, thanks to the greater penetration level availability from the end user perspective.
industry trends, like light weight and sustainability, are being on more focus. Almost 30% of the glass bottles weight was reduced during the past decade. Since the profit margin is low for glass bottle manufacturers (8-10%), this trend would benefit the companies - due to reduced raw material cost. Glass packaging is witnessing increase in competition from other packaging materials that are stronger, lighter and cheaper to manufacture and transport; especially in many of the glass packaging submarkets.
Companies Mentioned are:
- AGI Glasspac
- Amcor
- Arab pharmaceutical glass
- Ardagh
- BA Vidro
- Carib glass
- Central Glass
- Consol glass
- Cospack
- Fevisa
- Frigo glass
- HNG
- Meg glass
- Nampak
- Orora
- Owen Illinois
- Quinn glass
- RAK Ghani
- Saudi glass
- Siam glass
- Thai glass
- VOA
- Verallia
- Vetreria
- Vidrala
- Vitro
- Zim glass
For more information visit http://www.researchandmarkets.com/publication/m6uwh1n/3676748