Stara Glass is specialized in glass furnace design and provides a full range of refractories necessary for the construction of a glass furnace.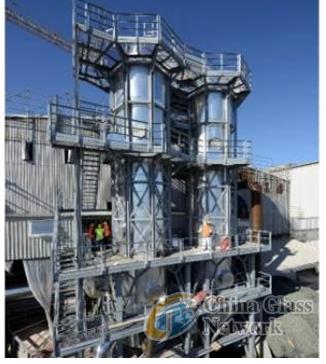 Stara Glass confirms presence at Cuba Glass
Stara Glass is the exclusive agent for Italy of:
- Saint-Gobain SEFPRO, world leader in the production of fused and sintered refractory materials for the glass industry;
- Verrerie de Saint-Just, also part of the Saint-Gobain Group, producer of frits for the glass colouring and artistic glass.
Stara Glass can perform any type of construction or demolition in the glass furnaces sector, thanks to its technical experience and compliance with environmental regulations. In fact, Stara Glass obtained the Quality System Managing Certification according to UNI-EN-ISO9001:2008. Furthermore, the company provided the documentation for the World Bank about Environmental, Health and Safety Guidelines Update in the field of glass industry.
Stara Glass also has all the equipment necessary and specialized employees in the calculation of heat balances of plants, aimed at maximizing the energy efficiency. For example, the company carries out video and photographic endoscopies on working glass furnaces and forehearts and it can offer the service of execution of the Technical Due Diligence on glass producing plants.
In recent years Stara Glass has widened its operation to non-European countries, through the supply of design and engineering services concerned with turnkey plants. From this perspective the company will participate in Cuba Glass, in order to explore a potential new market.
For more information see www.glassonline.com/site/cubaglass and www.staraglass.com