Gerresheimer has set up an investment program spanning several years to install stateof- the-art converting machines for vial manufacturing at all its plants.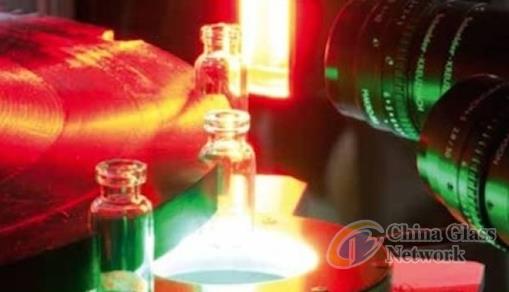 Gerresheimer to install new machines in Querétaro (Mexico) and Boles?awiec (Poland)
The latest-generation machines and global high standards will enable us to meet even more stringent future requirements of product quality. "The aim of this project is absolutely clear," said a company spokesperson. "We want to supply our customers with significantly improved vials in the highest possible quality. The latest generation of machines, monitoring and inspection systems guarantees the same high Gerresheimer quality standards at every single one of our tubular glass converting plants around the world. The rollout of the new machine strategy in the USA is now almost finished. It commenced at the Gerresheimer plant in Morganton, NC, the Gerresheimer Group's Center of Excellence for Vials, and the second US tubular glass plant at Forest Grove in Vineland, NJ, in 2014.
Next was the plant in Querétaro, Mexico, at the end of 2015. This shifted the upgrade focus there to vials, after the installation of new machines, technology, inspection and camera systems for ampoule production at Querétaro in 2014. Six new vial machines have been installed to date, and another three will be in place by the end of the year. Querétaro now uses the very latest technology and produces vials in exactly the same quality as the US plants in Morganton and Forest Grove.
The new machine strategy is now being introduced at the Polish sister plant in Boles?awiec, where the first of the new vial machines was installed in April. Two more will be installed and be put into operation by the end of the year. The second and third machines are also scheduled for installation this year, and further machines will follow in 2017 and 2018. The company is in the process of building a new tubular glass plant in Kosamba, India, where the company will also be installing the latest-generation machines and inspection technology. Soon afterwards, it will upgrade the machine parks and investing in camera systems at its Chinese plants. Now the focus is on finishing all the rollouts and on the world-wide vial supply of global customers who require a consistently high quality. In 2016 Gerresheimer is planning to supplement the vial machine program funding with further investments to introduce the very latest cartridge manufacturing technology at plants in Forest Grove, NJ (USA) and Querétaro, Mexico.