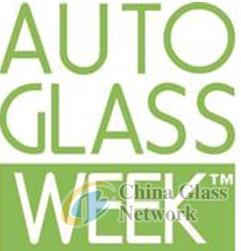 "Serving as a sponsor is important because we gain access to most of the major industry participants, the education seminars, including hands-on demonstrations, as well as exposure to the current challenges and forces shaping our industry," says Tim Siterlet, central region sales manager/marketing manager for Carlex.
The event is also important from a networking perspective, he adds.
"The Auto Glass Safety Council™ (AGSC) in conjunction with the industry participants do an excellent job of providing a broad cross section of demonstrations, new product displays and educational seminars. The exposure to all participants makes this a 'must-see' event," Siterlet says.
Carlex will be at the Henry B. Gonzalez Convention Center in San Antonio, Texas, on October 5-7, 2016, featuring its products on the exhibition floor.
"We offer original equipment parts and will be showcasing advanced add-on devices and robust OE equipment truck slider designs," Siterlet says.
Auto Glass Week will be held at the Henry B. Gonzalez Convention Center and San Antonio Marriott RiverCenter in San Antonio, Texas.
An important topic at this year's event is how the AGRR industry will handle recalibration of Advanced Driver Assistance Systems (ADAS) after a windshield replacement.
"There is seemingly no end in sight to the high degree of safety and driver information enhancement technologies that are finding their way into the mainstream of our industry. Be ready technologically," Siterlet says.
"Being a leader in the industry and an [Associate] Member of the AGSC, it is important to visibly support the industry trade shows and our customers," he adds.
The annual event, co-sponsored by the Auto Glass Safety Council™, Independent Glass Association, National Glass Association, National Windshield Repair Association and AGRR™magazine, draws attendees and top players from throughout the industry to the exhibition floor each year.
Let the event devoted to the automotive glass industry and making connections that drive profit work for you. Join Carlex and the other companies working for the betterment of our industry. For more information on attending, competing or sponsoring, visit the