(China Glass Network) On 8th Jun 2016 – 11th Jun 2016, Luoyang Gangxin Glass Technology Co. Ltd will be an exhibitor at the upcoming South America Glass 2016 in Sao Paulo, Brazil. Welcome to visit our booth at 865, where two of our staffs are glad to be of any assistance during this glass exhibition.
About South America Glass 2016
Glass is a raw material which has always stood out in technology and design for several industries, like civil construction, architecture, furniture and automobile. Based on that, the main target of Glass South America is to provide a strategic space for networking, experience exchange and generation of business to the important players in this market, who seek solutions and new applications for glass.
About Luoyang Gangxin Glass Technology Co., Ltd.
Luoyang gangxin glass technology Co., LTD is located in the famous glass and glass tempering furnace manufacturing base, luoyang. Founded in 2007, the company realized the great-leap-forward development from zero level and becomes the young guns in luoyang glass tempering furnace manufacturing base and leaps to top four in glass tempering furnace industry. At present,
At the same time, the company has got the foreign trade business autonomy. The experienced technical team, the mature manufacturing process and perfect technical support, make the GX series glass processing equipments won widespread praise in the customer base.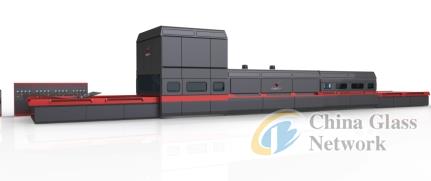 Forced Convection Glass Tempering Furnace for Flat & Bend
Equipments are all over the country, and have been exported mainly to Iran, Thailand, Guatemala, Turkey, India and Australia and other countries. And there are some offices in Beijing, guangzhou, Thailand, Iran etc.