Since its inception five years ago, the incredible Mercedes-Benz Manhattan Showroom has been a stand out landmark on the West side of Manhattan. With its large glass façade, it sits underneath Mercedes House, a luxury apartment building.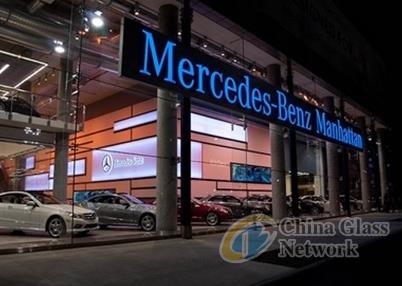 Using the transparent Pilkington Planar™ structural glass fin wall system to enclose the space helped enable the system supplier/installer W&W Glass, LLC to provide customers with a straight line of sight into the building without impairing the view.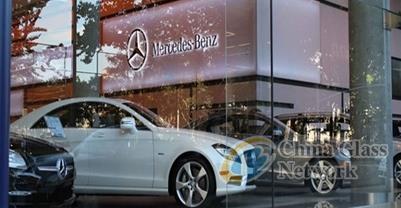 Pilkington Planar™ uses stainless steel fittings and countersunk holes to allow as much light in as possible without the use of solid vertical and horizontal visual elements that may detract from the appearance. This gives architects the ability to design constructions entirely from glass.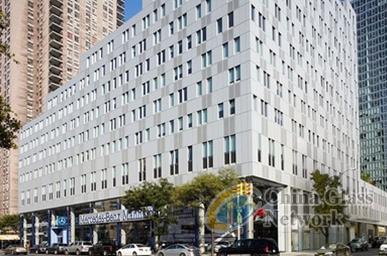 The glass itself was Pilkington Optiwhite™, a low-iron extra clear float glass that is designed for very high light transmission. The glass has excellent light transmission properties ideal for a building like Mercedes-Benz Manhattan, as it allows the cars to be showcased in the best light possible.