The sputter coating market for pure target material segment is expected to grow at the highest CAGR of 6.26% between 2015 and 2020, according to the latest research from RnR Market Research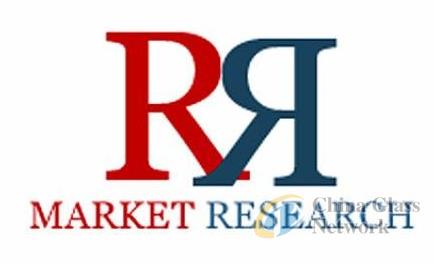 Optical Coating Application will contribute to growth of Sputter Coating Market to 2020
This will be due to the increasing coating applications in silicon wafer process, display panels in mobiles tablets, LCD screen, data storage devices, and thin coating for various cutting tools.
In the sputter coating market, the fastest-growing segment is optical coating application, which is expected to grow at a CAGR of 10.17% between 2015 and 2020. The increase in the demand for high precision durables in military, medical, laser optics, and consumer electronics (smart phones, tablets, LCD, digital camera) will drive the market.
The APAC region dominates the sputter coating market, as the APAC region is the largest market for the consumer electronics devices such as mobile phone, LCDs, tablets, laptops, and automobiles. The sputter coating has wide application in different sectors like medical, aerospace, automobile, optics, electronics, energy, and others for thin-film deposition, etching of targets and surface treatments for products such as optical devices, liquid crystal display (LCD), photovoltaic devices, display panel, touch panel, solar cells, and semiconductors. The demand and consumption for these products have significantly increased which has resulted in the increased demand for sputter coating.
The report predicts that the sputter coating market is witnessing high growth; it is expected to grow at a CAGR of 5.18% between 2015 and 2020. The report provides the market size (in terms of USD million) and forecast of sputter coating market with broader segmentation, by Target Material (pure material, alloy and compound), Substrate (metal & dielectric, glass, plastic, semiconductors), Application (architecture, electronics, optical, tribological & decorative coating), and Region (North America, Europe, APAC, and RoW).
Sputter coating is one of the most popular processes for thin-films deposition. In sputtering material is ejected from a target and is deposited on a substrate such as a silicon wafer, display panel, and optical film. The target is the source material. Substrates are placed in a vacuum chamber and are pumped down to a prescribed process pressure. Sputter coatings have been in use for many years, and its importance has been growing with the increasing level of industrialization and the growing demand for semiconductor circuits and other electronic devices.
Coating technology is increasingly gaining importance in various industries depending on its application. In electronics, there is a shift from microelectronics to nano electronics which requires development and coating of smaller components. At the same time, there is a high demand for cost-effective and environmentally friendly coating. This has resulted in the rise in the demand for sputter coating.
The major players involved in the development of sputter coating market are JX Nippon Mining & Metals Corporation (Japan), Tosoh SMD Inc. (U.S.), Hitachi Metals Ltd. (Japan), Mitsui Mining & Smelting Co., Ltd. (Japan), Umicore (Belgium), Hereaus Deutschland Gmbh & Co. Kg. (Germany), and Plansee (Austria).
Find the report at http://www.rnrmarketresearch.com/contacts/inquire-before-buying?rname=414513.