The demand for prime residential windows increased by just over 3 percent in 2015, according to the recent 2015/2016 Study of the U.S. Market for Windows, Doors and Skylights released by the American Architectural Manufacturers Association (AAMA).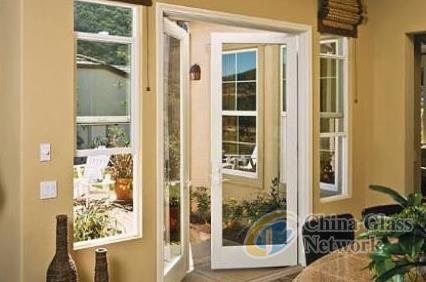 US residential window demand increased by 3% in 2015
The increase was driven by continued strong demand for housing in both the single-family and multi-family segments, which rose between 10 and 12 percent, respectively. The demand for windows in new housing increased by just over 6 percent in 2015, with double-digit increases predicted for the next two years as the housing recovery continues. Meanwhile, demand for windows in remodeling and replacement increased by by just over 1 percent in 2015, with growth there expected to improve in 2016 as existing home sales strengthen.
The ongoing housing recovery had a similar positive effect on the entry door market in 2015. Total volume reflected a 5 percent growth rate compared to 2014, and it's expected to continue at a similar pace of 4 percent in both 2016 and 2017.
Residential skylights closed the year with a growth rate of just over 2 percent over 2014 volume. New construction skylight activity was up 8 percent, while remodeling-and-replacement skylight activity was up 1 percent versus 2014.
Non-Residential
The 2015 market for non-residential entry doors in the U.S. has continued to experience growth, up 5 percent over 2014 and up 16 percent since 2013. Storefront applications and site-fabricated commercial windows combined make up 54 percent of the non-residential market. Shop-fabricated commercial windows, which include residential-type and light commercial windows as well as architectural windows, represent 24 percent of the market, with curtain wall accounting for the remaining 22 percent. All of these categories were up from 2013.
In 2015, the non-residential construction market declined 5 percent overall, and all segments saw a slight decline. Manufacturing/warehouses declined 7 percent, stores/mercantile buildings fell 4 percent, and office buildings/hotels/institutional declined 5 percent. Non-residential contract awards are expected to increase in 2015 into 2018.
Want More Information?
More detailed information on the residential and commercial fenestration markets can be found in the AAMA 2015/2016 Study of the U.S. Market for Windows, Doors and Skylights, a bi-annual report that examines residential and non-residential market trends and product relationships for doors, windows, skylights, curtain walls and storefronts. Forecasts are based on projections of construction activity as of March 2016.
The study includes the U.S. Industry Channel Distribution Report, which profiles the residential and non-residential market for doors and windows as it flows through the identified distribution channels; the U.S. Industry Market Size Report, which quantifies residential and non-residential market volumes, both historic and projected; and the U.S. Industry Regional Statistical Review and Forecasts, which has detailed information on trends and product relationships.
These reports can be purchased at the AAMA online store.