Charter Brands is launching a redesigned bottle for its flagship brand, Langley's No.8, to give the super-premium gin a distinctive profile in the fast growing gin category.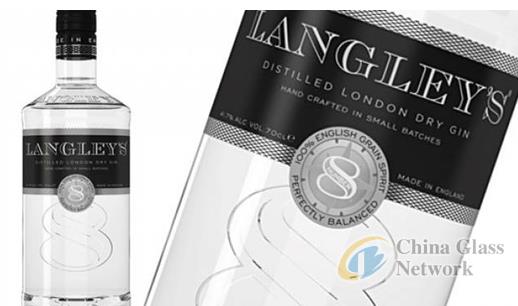 Redesigned bottle gives Langley's No 8 gin new premium look
The new exclusive bottle features the Langley's logo embossed on the shoulder neck, along with the distinctive Langley's figure '8' embossed on the back.
The new design by Allied Glass, includes a slimmer bottleneck, enabling bartenders to more easily insert a pourer, improving the speed of service at busy times. It also features a bespoke bottle cap and closure, which is self-sealing and tamper-proof.
Mark Dawkins, co-founder of Charter Brands, said "When we launched Langley's No 8 three years ago, we set out to create a classic, timeless feel for our quintessentially English spirit. Both the logo and the No 8 have always been very well received on the printed label, and incorporating them into the bottle itself increases the brand's premium credentials even further.
"As well as improving our distinctiveness and giving us even stronger stand-out on the back bar, we've listened carefully to feedback from the bartenders who work with the brand. As a result, the new bottle also has practical benefits in terms of both security and speed of pour."
"We always planned to have our own bottle once Langley's No.8 had established a following, and that has become even more important as the number of gins available expands, and other premium brands have followed us into the market using the original bottle design.
The redesigned bottle will be on show by distributor Hi-Spirits at Imbibe Live, taking place at Olympia in London, on 4-5 July.