FeneTech will be at Glass South America 2016 to be held in Sao Paulo Brazil, 8 - 11 June, offering customers the chance to discover the great advantages of a flexible solution like FeneVision ERP.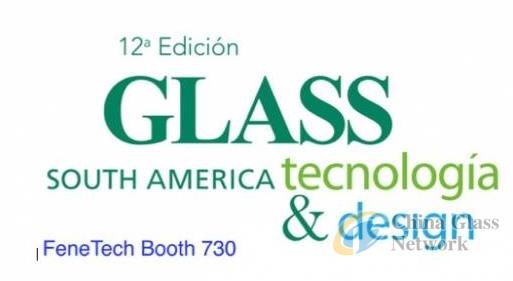 Fenetech FeneVision ERP software on display at Glass South America
"One big advantage of our software is our CAD which is totally integrated into the FeneVision ERP Software. We provide a specialized and customizable solution for the glass industry, using applications such as CAD, Dynamic OPTI-GLASS, Capacity planning, Production Scheduling, TRACKING and more," said Alex Ochoa Business Development, Latin America for FeneTech.
"Draw on a piece of glass in a few seconds very easily and very quickly, and remember that everything that you draw gets a price, with no more mistakes in costing.
To receive a VIP Invitation to Glass South America 2016, and visit us at booth #730, send a request via email to alex.ochoa@fenetech.com with the subject: VIP Invitation GLASS SOUTH AMERICA 2016," he said.
Potential customers can also book a demonstration by contacting FeneTech with their name and position, name of the company and processes (Tempering, Laminated Glass, IG, Digital printing, painting etc.)