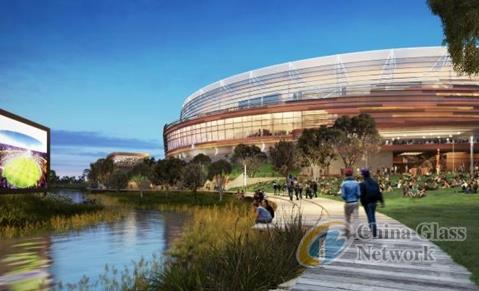 An artist's impression of Perth Stadium's outside amphitheatre.
PERTH Stadium has become the latest infrastructure project to have a construction error.
Glass panels will need to be removed and replaced on the second tier of the new stadium after the wrong colour glass was installed, Seven News reports.
Premier Colin Barnett told media on Thursday the error would not cost taxpayers.
It comes just days after it was revealed about half of the 3000 green exterior panels at Perth Children's Hospital will have to be replaced.
The panels were damaged in transit and were installed broken.
Earlier this year, it was revealed pipes at Elizabeth Quay were laid the wrong way and would need to be fixed.