When in 2017 glasses will be raised in Turkmenistan to celebrate the successes during the 5th Asian Games, Horn Glass Industries AG will already have won its own competition. For the bottles which will be drunk from, will come from the plants by the company located in Ploessberg.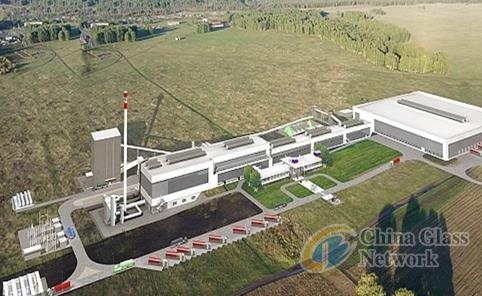 At the beginning of 2016 HORN Glass Industries AG has signed a contract with Messrs. Tepe for providing a complete, turnkey production plant for producing float glass and container glass bottles.
The HORN planning staff is responsible for everything, from supply of raw materials via batch house, melting aggregates and tin bath up to the cutting line and storage technology.
The new line in Turkmenistan will be set up out of nothing on a surface of 240,000 m² and comprises a 250 t/d float glass line as well as a 50 t/d container glass production plant. This enormous plant is to satisfy all needs of float glass and bottles, since this industry does not exist yet in the country at the Caspian Sea.
HORN Glass Industries is responsible for the complete technology of the factory. In 2017 already the container glass line shall operate and produce 95 million bottles per year. In September 2017 the float glass production with an annual capacity of 8 million m²/year will start. About 600 people will find work in the glass sector of the factory, 700 more staff will find work in auxiliary production. The contract also includes training of these workers, since there is no trained personnel in this field existing yet in Turkmenistan.
Around the globe, HORN Glass Industries AG has left its business card with high-performance plants. This is probably a reason why HORN was awarded the contract for the entire technology of the project in Turkmenistan.
Apart of the local team's capability, the chairman Stephan Meindl places great emphasis on global presence and local affiliates, whether in the Czech Republic, in Malaysia, China or India.
HORN convinces with a complete system for the glass industry, HORN engineers, builds and supports production plants where up to 800 t/d of glass are produced. Any components that HORN cannot produce itself are purchased from selected partners.
Special emphasis is placed on efficient use of energy, since on the way from sand to glass, many thousands of cubic meters of gas per day provide the required fire. So savings in this field are very welcome. "We are global innovation drivers, also with respect to the energy consumption of the plants" Meindl clarifies the company's position.
The new major contract is a challenge and will give another proof of the company's capacity, so that finally beverage bottles produced by HORN plants will be available on the occasion of the Asian Games 2017 in Turkmenistan.