The detached brick built dwelling is arranged over three floors with many architectural features. Constructed c1930's, the house had not been modernised in over 30 years and its new owners were keen to make their mark with an impressive, contemporary scheme utilising a range of materials and design features. One such feature was the use of rooflights to allow more natural light to penetrate a ground floor bedroom whilst also being sturdy enough to walk on from the balcony area above. Xtralite was chose for its ability to provide high quality rooflights and robust solutions to rooflight issues.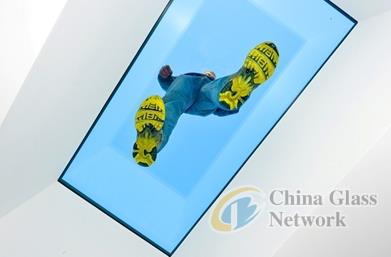 Of prime consideration during the project was the necessity for the rooflight to be 'walk on' and Xtralite was able to provide the perfect solution to this with its X Glaze traversable rooflight, which also delivered thermal qualities and strength.
Rohith Singoor, Contracts Manager for Vascroft Contractors Ltd commented: "Fulfilling the client's wishes in terms of allowing natural light to flood into the room below and retaining heat was of the utmost importance and we were confident that Xtralite would be able to deliver this. Its X Glaze product with glass construction allowed the rooflight to be robust enough to cope with regular foot traffic on the decked balcony/flat roof above."
The walk on units, which are able to be fitted directly to a builders kerb comprise a of a 44.9mm double glazed glass system and a versatile monopitch which has a double glazing unit of 28.4mm. All units have a low E coating and are Aron filled to give a U value of 1.1W/M2Ko. In this case all frames were specially polyester powder coated to match the client's choice of vertical glazing.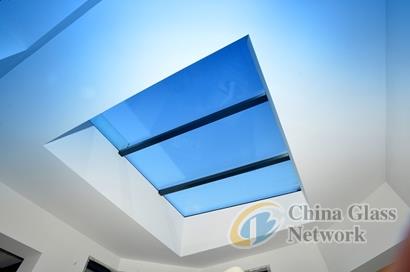 Jim Lowther Sales Director for Xtralite commented: "This specialist commission gave us an opportunity to not only showcase our product and its light permitting and heat retaining capabilities, but also show them in a design led refurbishment that required great strength to allow foot traffic in this flat roof/decked scenario. Our X Glaze product provided the perfect solution offering easy installation and was aesthetically pleasing."
Customer Comment
Rohith Singoor concluded: "The Xtralite team delivered the perfect solution for us and we, and our client, are delighted with the way in which it blends seamlessly with both the internal and external designs giving huge aesthetic appeal to this striking renovation project."