Emirates Glass sees sales touching Dh190 million in 2016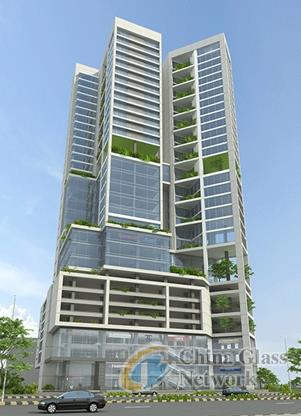 Emirates Glass is supplying 5,000 square metres glass for Bakht Tower in Karachi (Supplied)
Dubai Investments, a diversified conglomerate listed on the Dubai Financial Market, said its subsidiary Emirates Glass won two projects worth Dh1.25 million in Pakistan.
Emirates Glass will supply 7,000 square metres glass for the telecom firm Telenor's head office in Islamabad with an value valued at Dh350,000 and 5,000 square metres glass for Bakht Tower in Karachi with an order value of Dh900,000.
Bakht Tower is a mixed-use commercial and residential building overlooking Karachi beachfront and would be third tallest building structure in Pakistan upon its completion next year after Bahria Icon Tower and Bahria Opal 225. Telenor HQ is expected to be completed by the end of 2016.
The under-construction 37-floor Karachi Bakht Tower will be 146m high while Bahria Opal 225 will have 41 floors and 160m high upon completion. The tallest structure Bahria Icon Tower is 286m high with 63 floors, according to Wikipedia.
Rizwanulla Khan, Executive President for Emirates Glass, said surging demand for the company's eco-friendly glass further reinforces the growing commitment towards sustainable development and green building principles.
Emirates Glass said it achieved record sales of over Dh150 million in 2015. The company expects steady growth in 2016, with total sales in the region of Dh190 million.