Network Popular Award: Golden Glass Awards 2017 Ceremony – fourth edition
Post Time:Jun 28,2017Classify:Our ActivitiesView:2912
(China Glass Network)
"Golden Glass Award" Ceremony-The 4th Top 10 China Glass Brand Appraisal (hereinafter called Golden Glass Award) took place at the end of May this year in Beijing.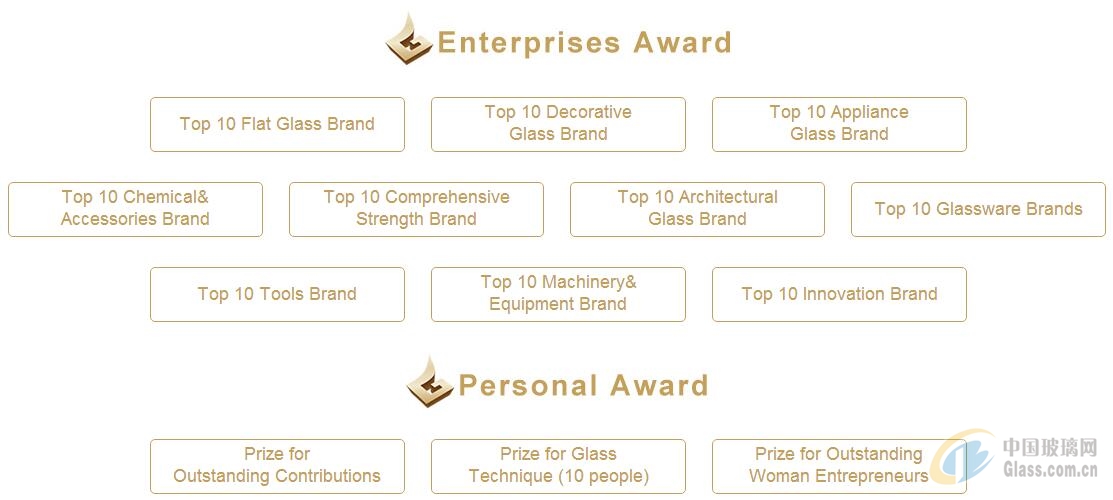 Led by the theme of "Sharing Innovation & Future" and way of topic speech, round-table discussion on key glass problems, The Golden Glass Awards - China Glass Industry Value Forum 2017 Award Ceremony was held in Beijing and included a number of speeches, reports and discussions from important companies involved in the glass industry.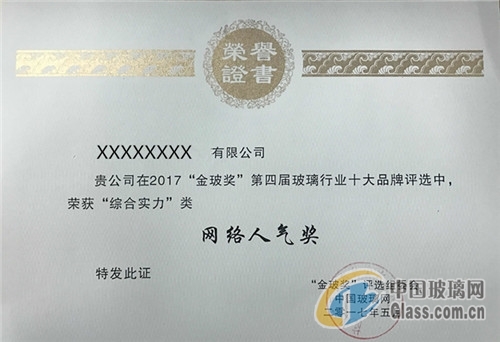 Except for the top 10 glass brands announced at the ceremony, China Glass Network also have publicized the "network popular award" during the 114-day poll and some companies were awarded with this award with certificates.
Source: glassinchinaAuthor: shangyi