(China Glass Network)
"American Dream" is not strange to people, which expresses people's wish for better life through hard work. "American Dream" has long been an inspiring city to many young people's dream. They go to this city for success and sense of success.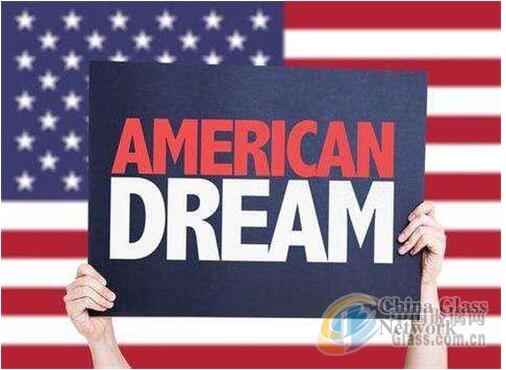 Some of these people longing for "American Dream" are those who engage in glass industry and go to this land with their diligence, persistence, resolution and confidence.
Actually more and more Chinese enterprises are considering re-structure & updating and added value of products and overseas market expansion as "Belt & Road" is getting its momentum these days. But many of them are lack of foreign trade experience and face some challenges such as culture difference, law limit and management. Today, Glassinchina is to share you two tips.
1 Look for you at GlassBuild America
Organized by American Glass Association, the GlassBuild American 2017 will be held from September 12-14 in Atlanta, America, which is set up in 2003 and has been organized once a year in Atlanta and Las Vegas in turns. The last one was convened in Las Vegas with an exhibition area of 12000 square meters, 400 exhibitors and nearly 6200 professional visitors as distributors and developers in building industry.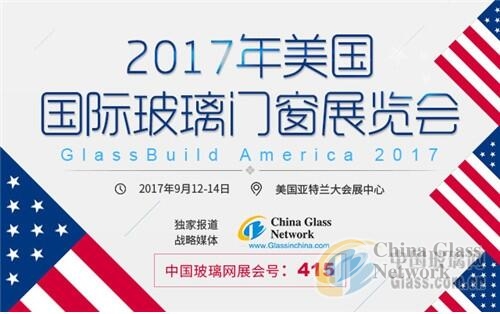 American is the largest country for glass consumption. In the past two or three decades, consumption of tempered glass, laminated glass and flat glass has respectively increased 15.7%, 56.3% and 44%. Insulated glass has an annual usage of 80 million square meters, with a used ratio of 83%. South America, Brazil and regions along Pacific Ocean have become the most speeding market for glass manufacturers. We can see American economy has entered into another period of resurgence after several years' depression since 2008. Manufacturers are encouraged to attend this GlassBuild America for further development.
As a professional media for global glass industry, Glassinchina, at the lead of Mrs.Gao, is going to attend the GlassBuild American 2017 from September 12-14 in Atlanta, USA at the booth of No.415.
2 Overseas market expansion with Glassinchina
www.glassinchina.com was set up in 2003 and now after 14 years' experience it has developed into a professional media for glass industry's overseas market expansion. Users are able to see "China Glass" at the first page of Google Browser. Each visitor stays this website for at least 3 minutes. China Glass Network has also attended 13 overseas exhibitions. We also published Chinese Glass Suppliers to overseas buyers.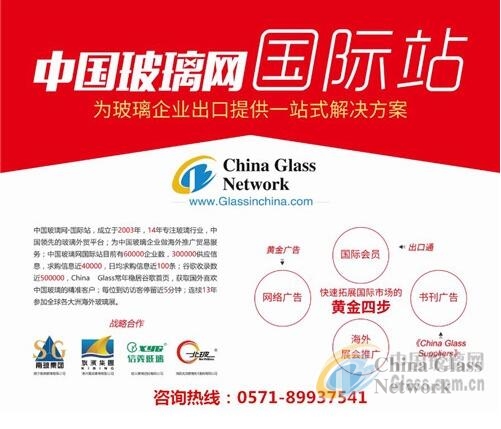 Glassinchina specializes in foreign trades. It is experienced in foreign trade promotion and has cooperated with German, Indian, Spanish, Italian media. Its footprint has covered Asia, Europe, North America, and Africa. For the next half year of 2017, Glassinchina will present its new image in Gulf Glass 2017 in Dubai, Glasstech Asia 2017 in Singapore and ZAK Glass Technology in India.
"American Dream" is more than an inspiring power. Glassinchina is committed to providing more satisfying and professional service for glass enterprises.
Glass enterprises, are you ready for your next leap?