(China Glass Network)
Organized by American Glass Association, the GlassBuild American 2017 will be held from September 12-14 in Atlanta, America, which is set up in 2003 and has been organized once a year in Atlanta and Las Vegas in turns. The last one was convened in Las Vegas with an exhibition area of 12000 square meters, 400 exhibitors and nearly 6200 professional visitors as distributors and developers in building industry.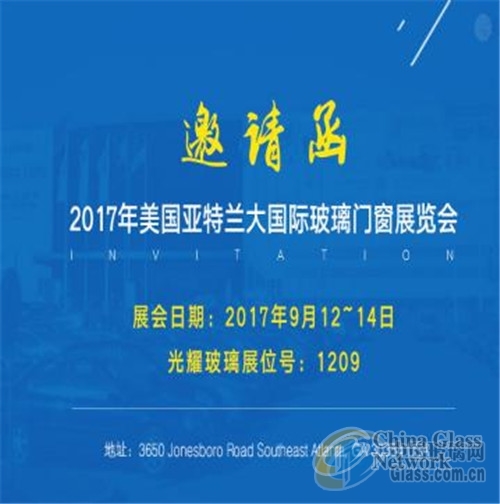 Guangyao Glass is to show at GlassBuild America 2017 at the booth of 1209, and welcome to our booth for further communication.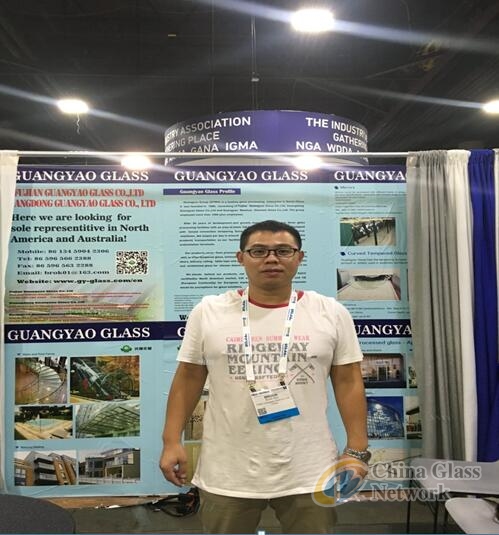 American is the largest country for glass consumption. In the past two or three decades, consumption of tempered glass, laminated glass and flat glass has respectively increased 15.7%, 56.3% and 44%. Insulated glass has an annual usage of 80 million square meters, with a used ratio of 83%. South America, Brazil and regions along Pacific Ocean have become the most speeding market for glass manufacturers. We can see American economy has entered into another period of resurgence after several years' depression since 2008. Manufacturers are encouraged to attend this GlassBuild America for further development.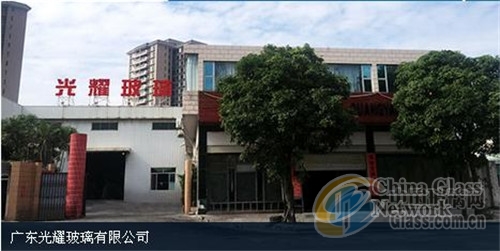 Specialized in glass processing, trading, shipment, and research & development, GYNH is a leading glass deep-processing industry in China, which consists of Guangdong Guangyao Glass Corporation limited, Fujian Guangyao Glass Corporation Limited and Guangyao NH (Xiamen) Glass Corporation Limited. Guangdong Guangyao Glass Corporation limited was set up in 1998 and has long been stick to the principle of "Quality first and Integrity based". It has been praised as "Guangdong Integrity Enterprise" in succession since 2012.
Main products: tempered glass, laminated glass, insulated glass, coated glass, mirror, frosted glass, bullet-proof glass and fire-proof glass and etc.
As the arrival of low-carbon economy society, Guangyao Glass is committed to doing better for society and customers, based on safety, environment-protection, energy saving and emission reduction.