(China Glass Network) The city of Mumbai is backed by the mountain, facing the sea, with its vast beaches and quiet street gardens. In the crescent coast, new styles of high-rise buildings and old buildings are reflected. On December 7th, 2017, the 15th ZAK Glass Technology Exhibition was held at MMRDA exhibition center in Bombay.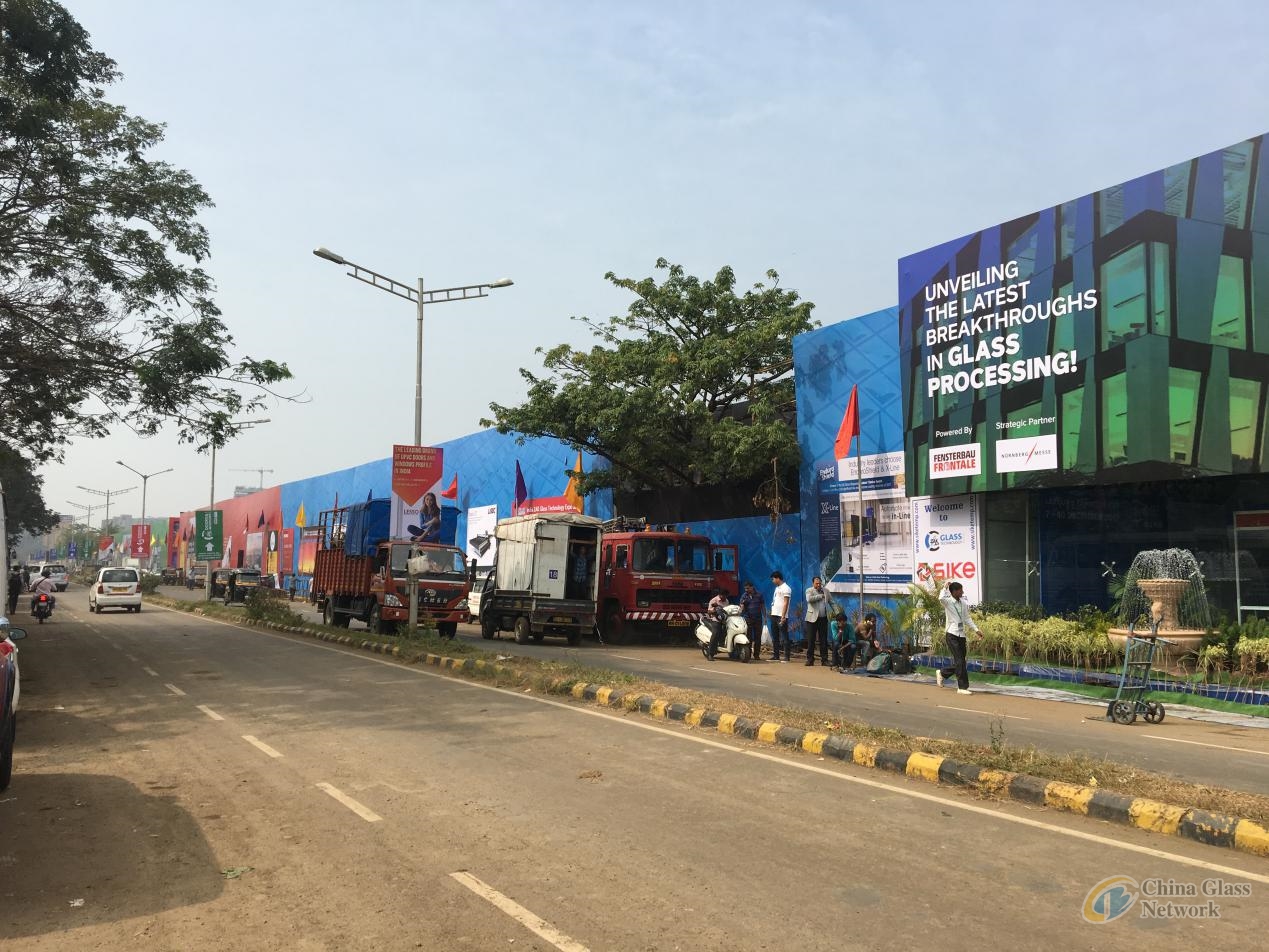 A view of the MMRDA exhibition centre in Mumbai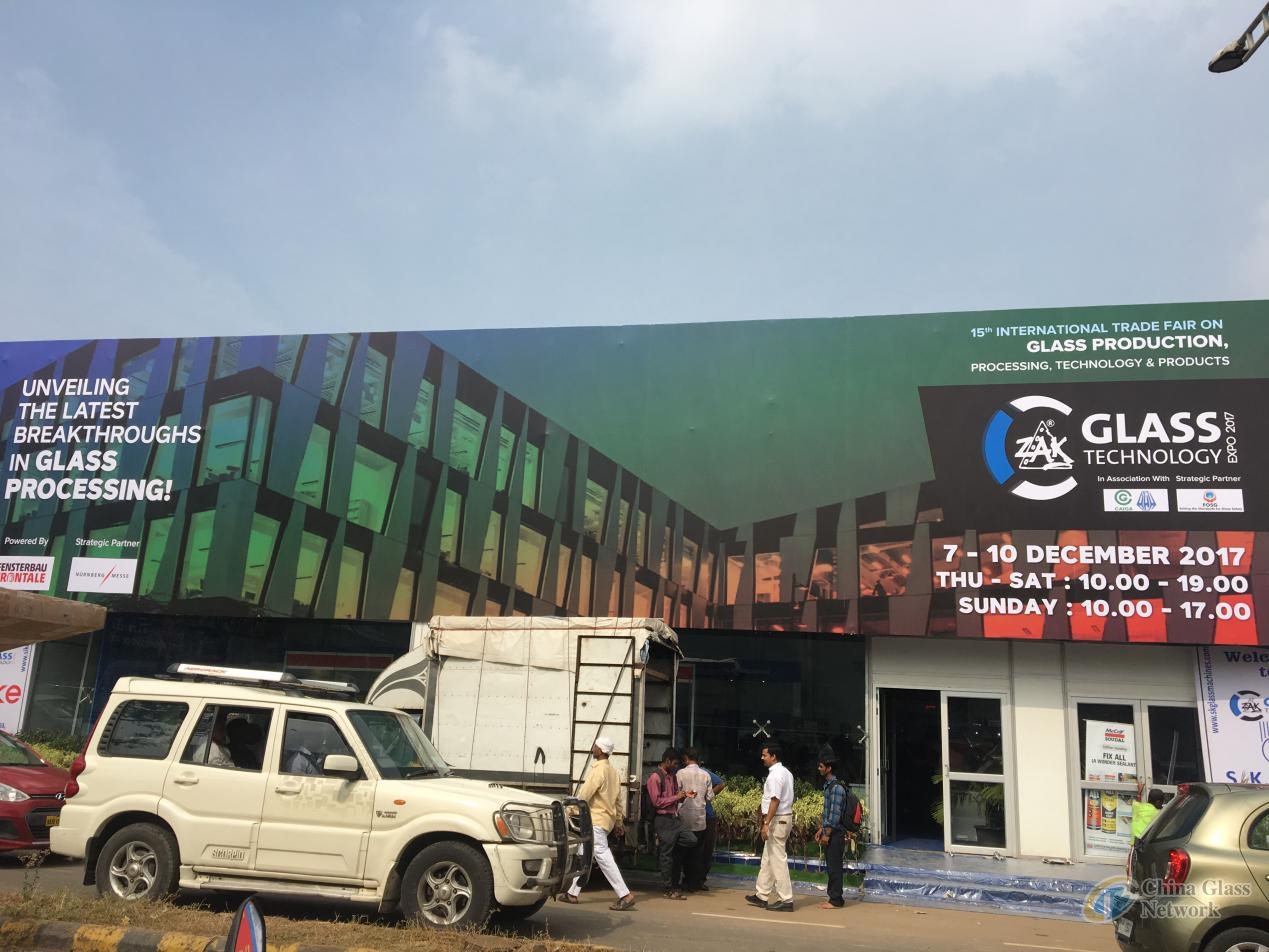 The entrance of ZAK Glass Technology Exhibition
"One Belt and One Road, overseas market" is the hot topic, whereas the ZAK Glass Technology Exhibition is a good chance to find answers. ZAK Glass Technology Exhibition has been gradually mature after 14 sessions. At this exhibition, glass enterprises from all over the world are also enthusiastic, with a view to exploring the south Asian market and developing new ways through this exhibition.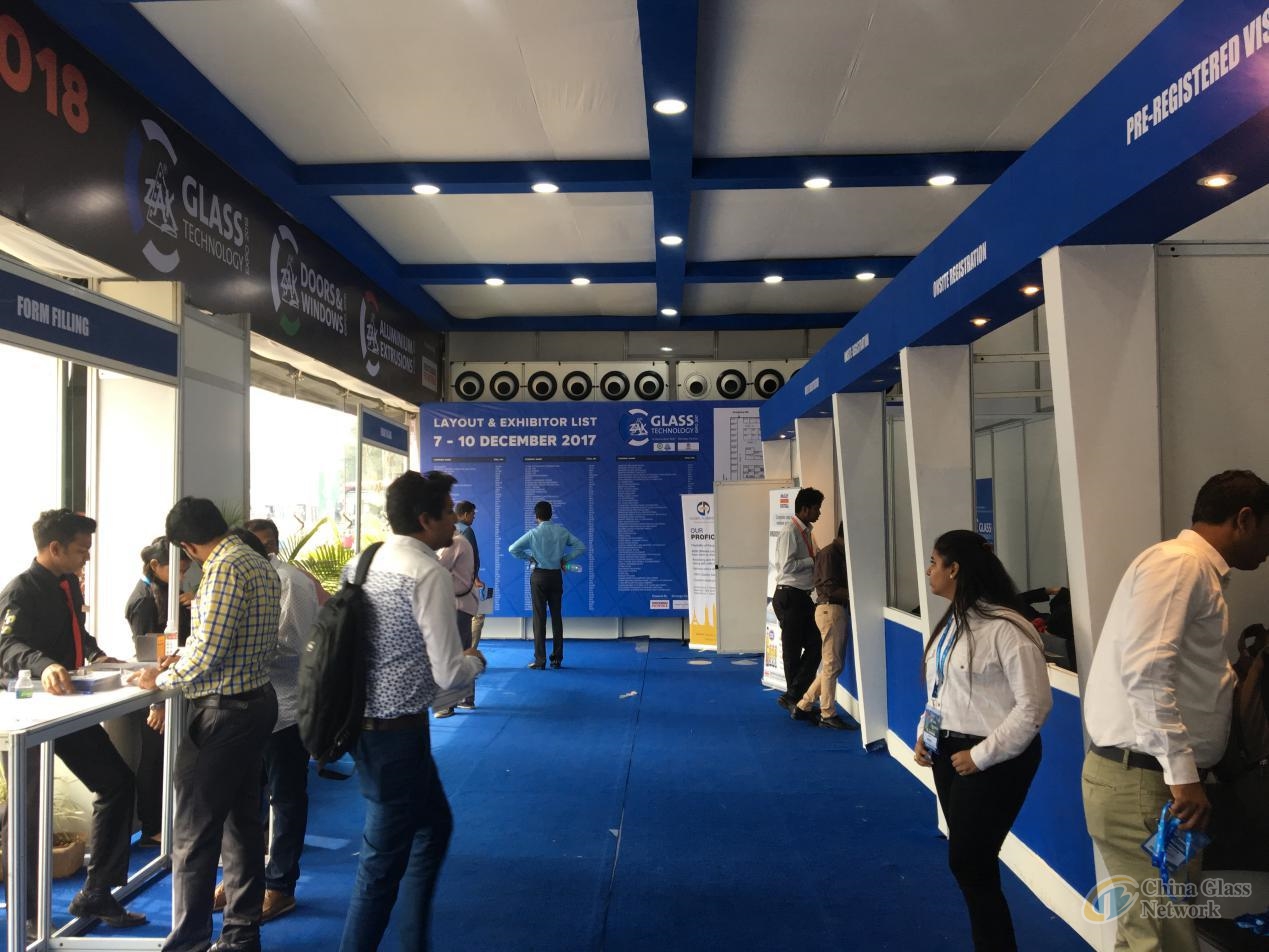 The registration office of ZAK Glass Technology Exhibition
To bring latest information, the international department of China Glass Network arrived in Mumbai at local time 10 o 'clock on December 5th. We will introduce the status of the exhibition through Kaola Live and special report; and also welcome you to the booth of ours (booth no.: Z24).
China Glass Network will continue to offer "Chinese Glass Suppliers 2017" to the customers of the world. "Chinese Glass Suppliers"--English Version a fully English edition book published independently by China Glass Network. This book is to promote Chinese good glass products and enterprises to the international market, help buyers to find more satisfied China partners. This book contains lots of Chinese glass suppliers or trading companies. Enterprises in this book is classified by regions, including company's name, post address, telephone, fax, contact person, brief introduction of company, main products, website, email and etc. This information are useful for readers' searching.
What's more, the main purpose of China Glass Network is to build up a bridge for domestic and foreign glass enterprises, pushing Chinese glass enterprises to go abroad, and layinig a good foundation to develop overseas markets. Let's follow Dr. Glass and share on-site information.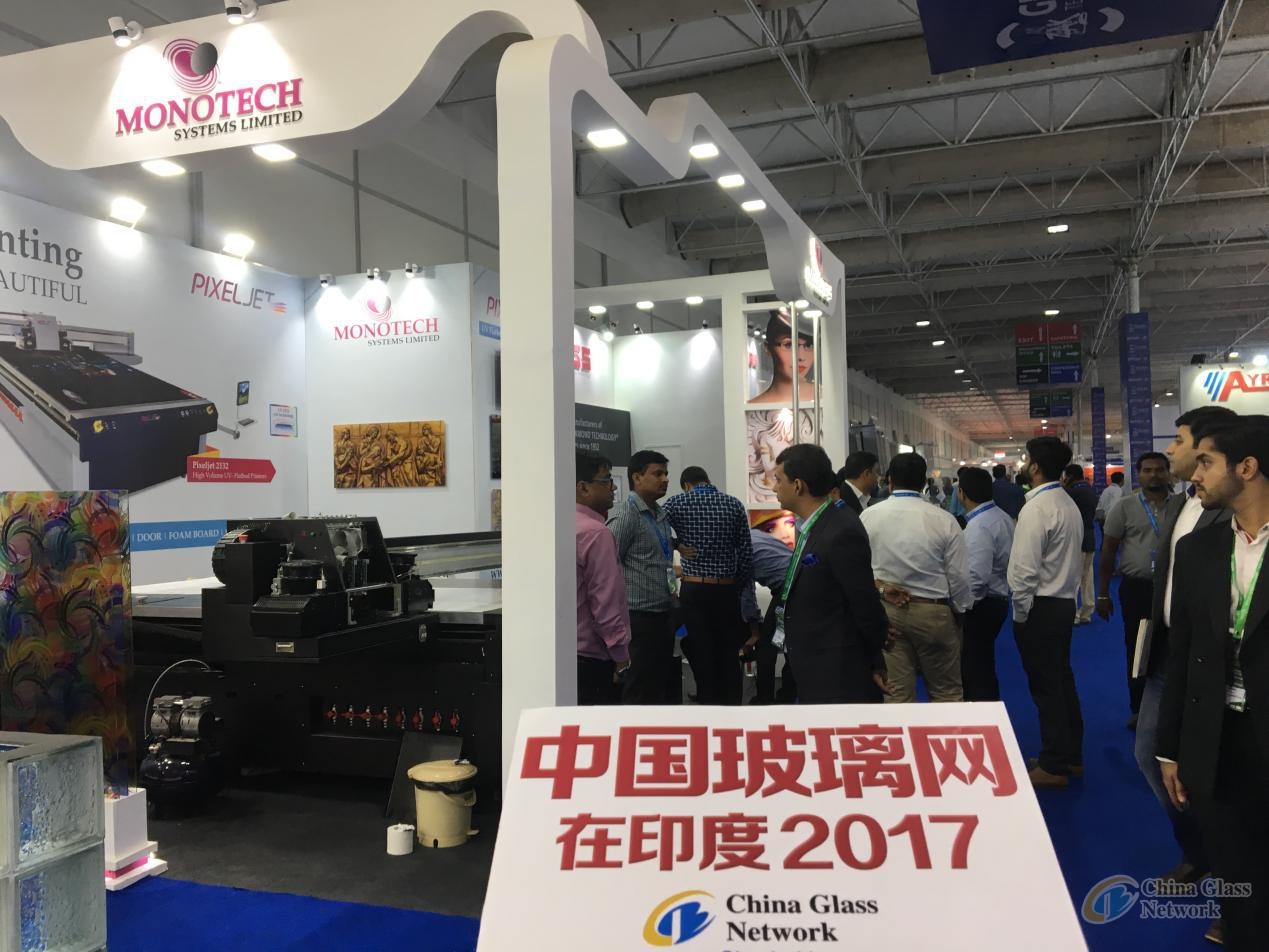 The exhibition was filled with enthusiasm and crowds
Some exhibitors' booths at home and abroad (in random order)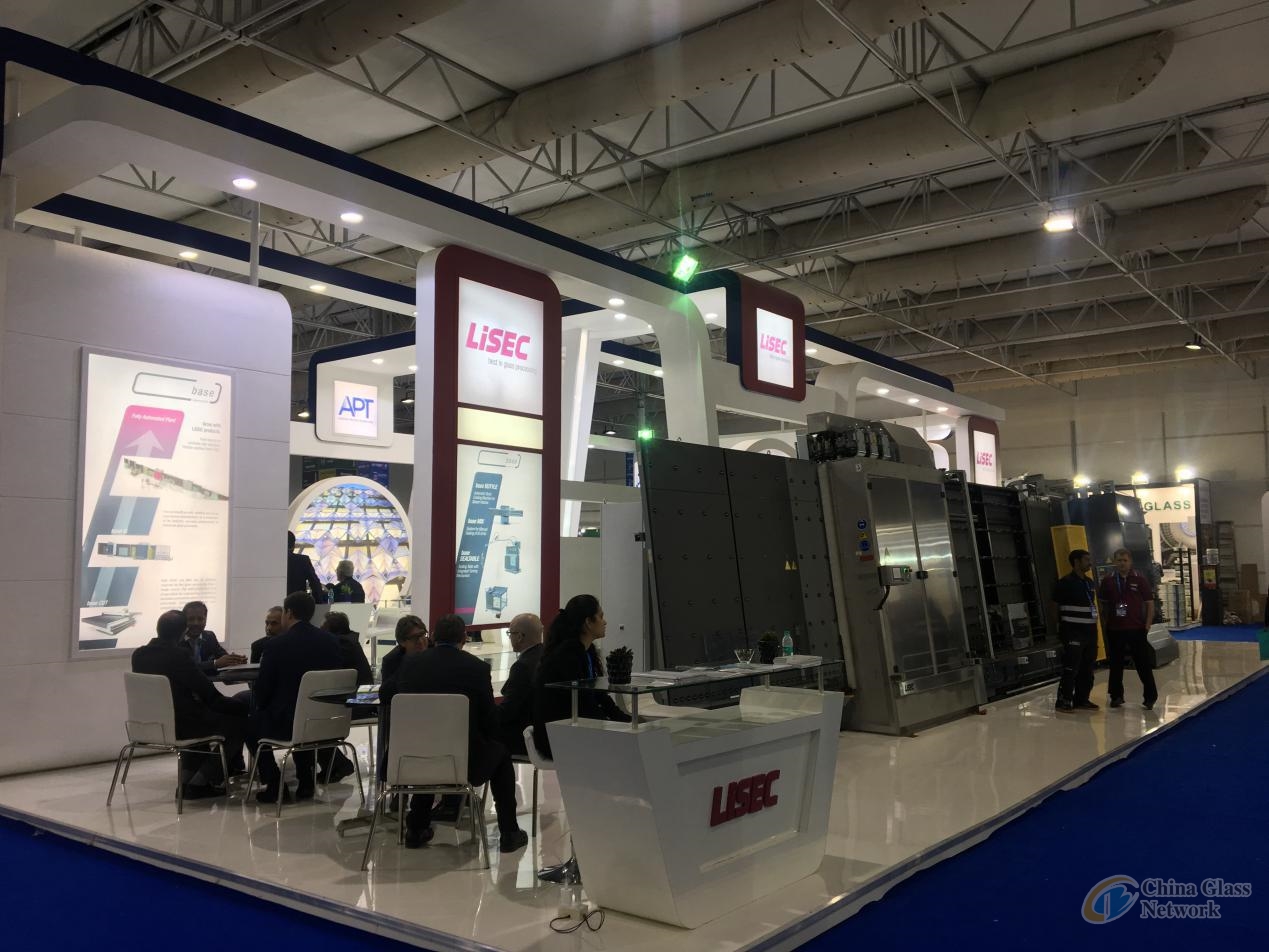 LiSEC, carrying out extensive research and development in the field of flat glass, construction glass and hollow glass; accumulating rich practical experience, has a reputation in insulating glass line, glass cutting line, and other flat glass deep processing equipments for all over the world.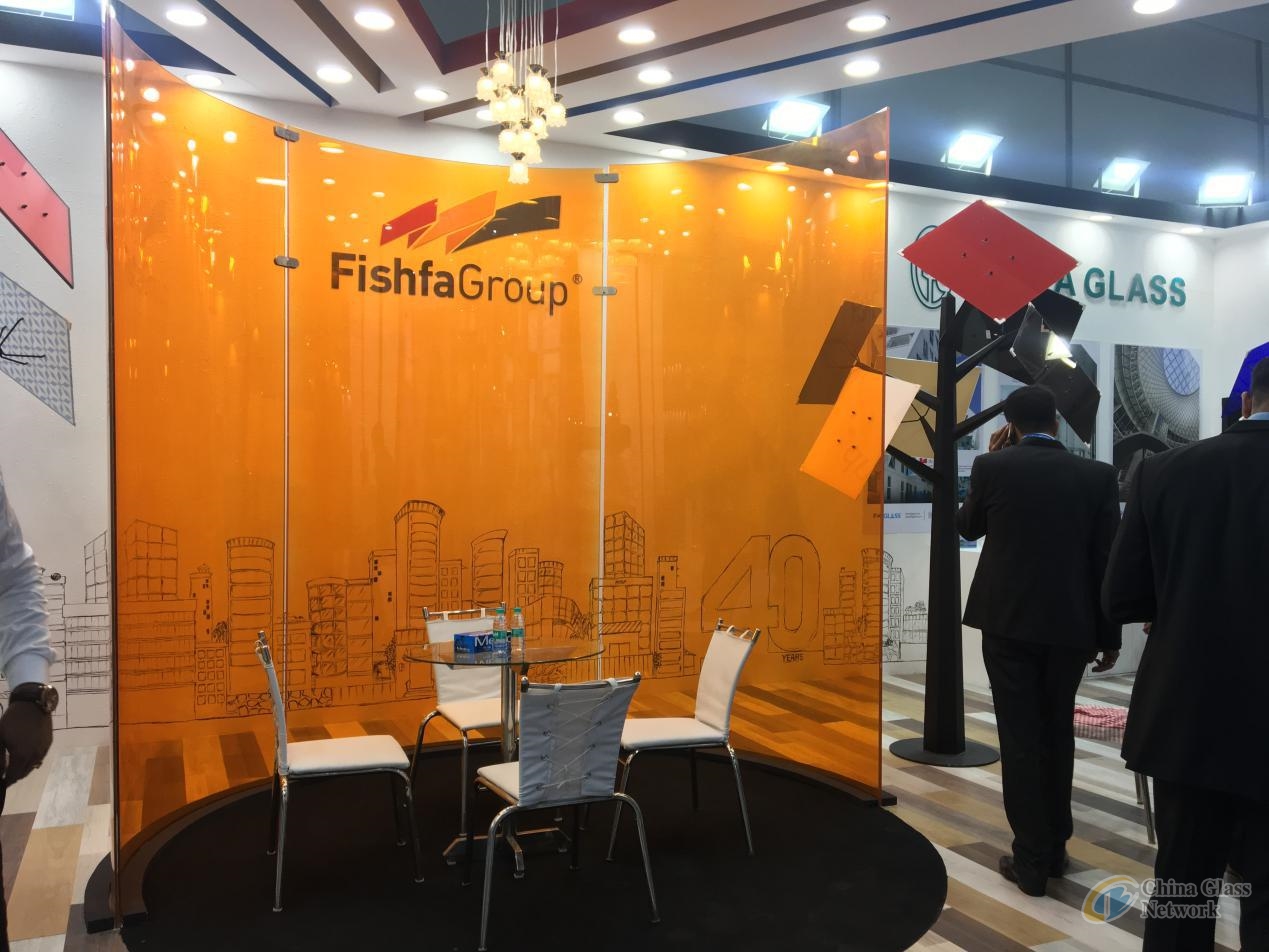 FG glass, a leading manufacturer of glassware in India, has modern facilities to provide a complete glass solution for various building requirements.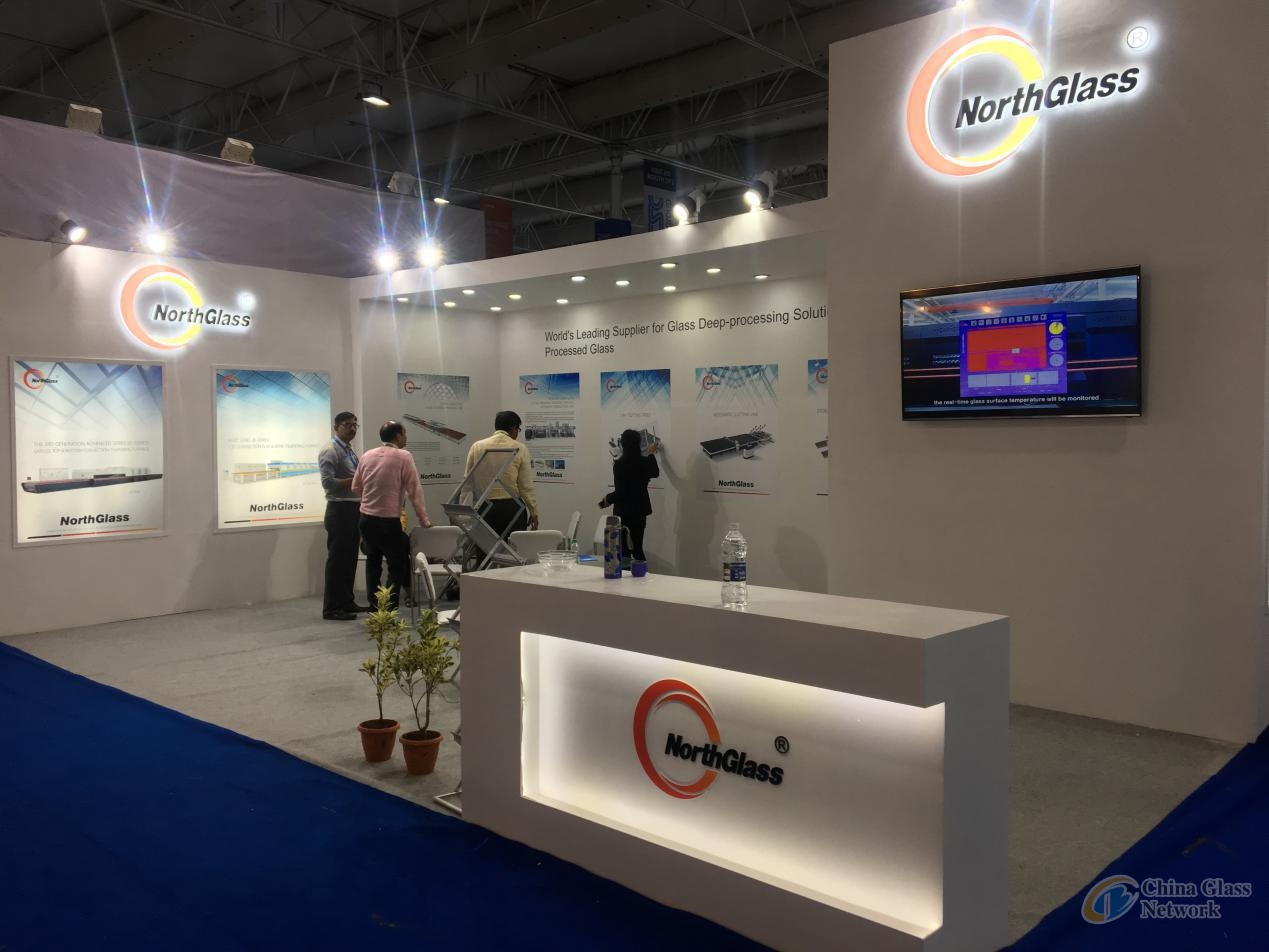 North Glass, is a high-tech enterprise which integrates the design, manufacture, sales and high-end deep processing glass production and sales of glass processing equipment.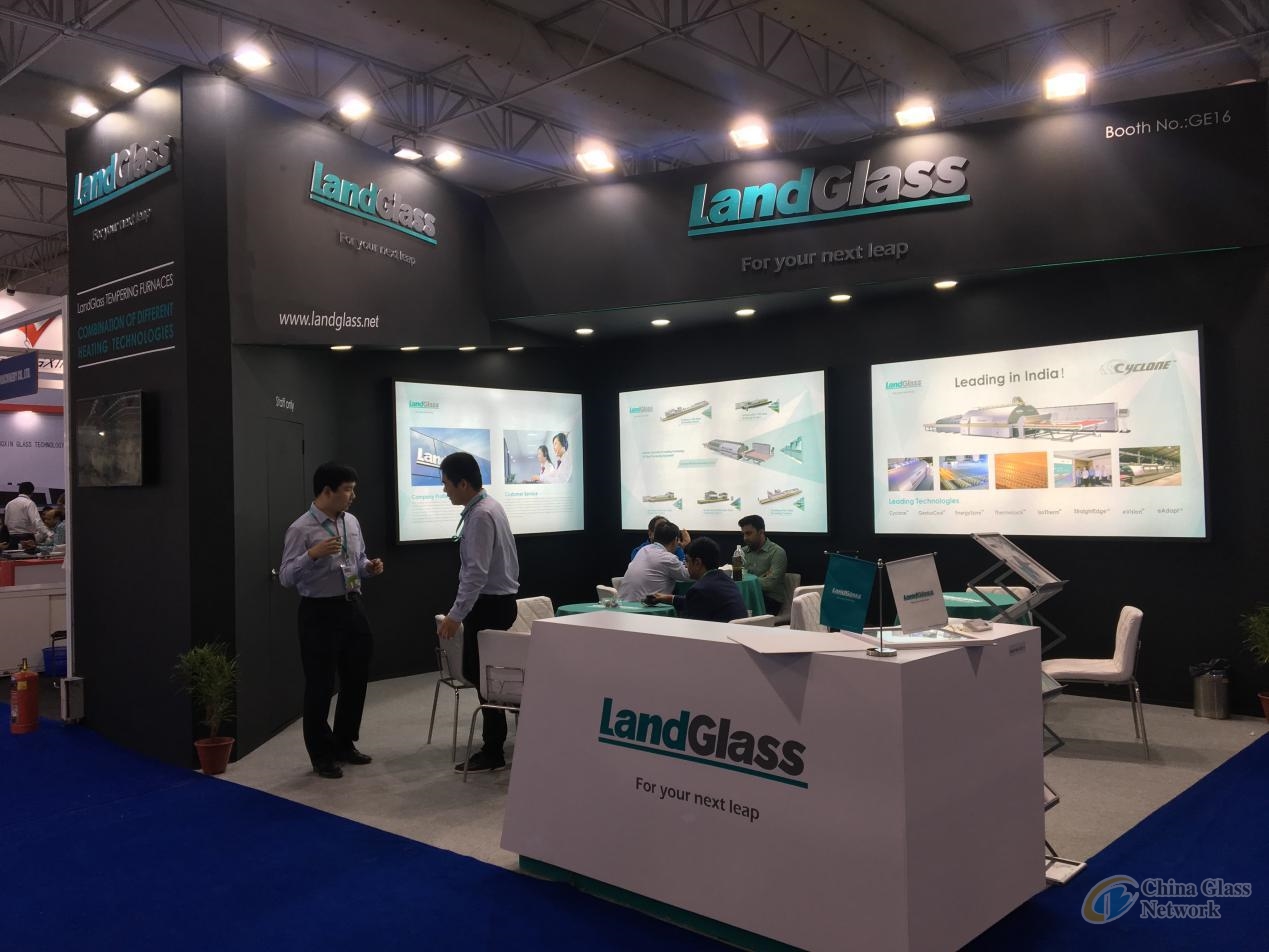 LandGlass is a high-tech enterprise specializing in the research and development, manufacture and sales of glass tempering equipment and full tempered vacuum glass products.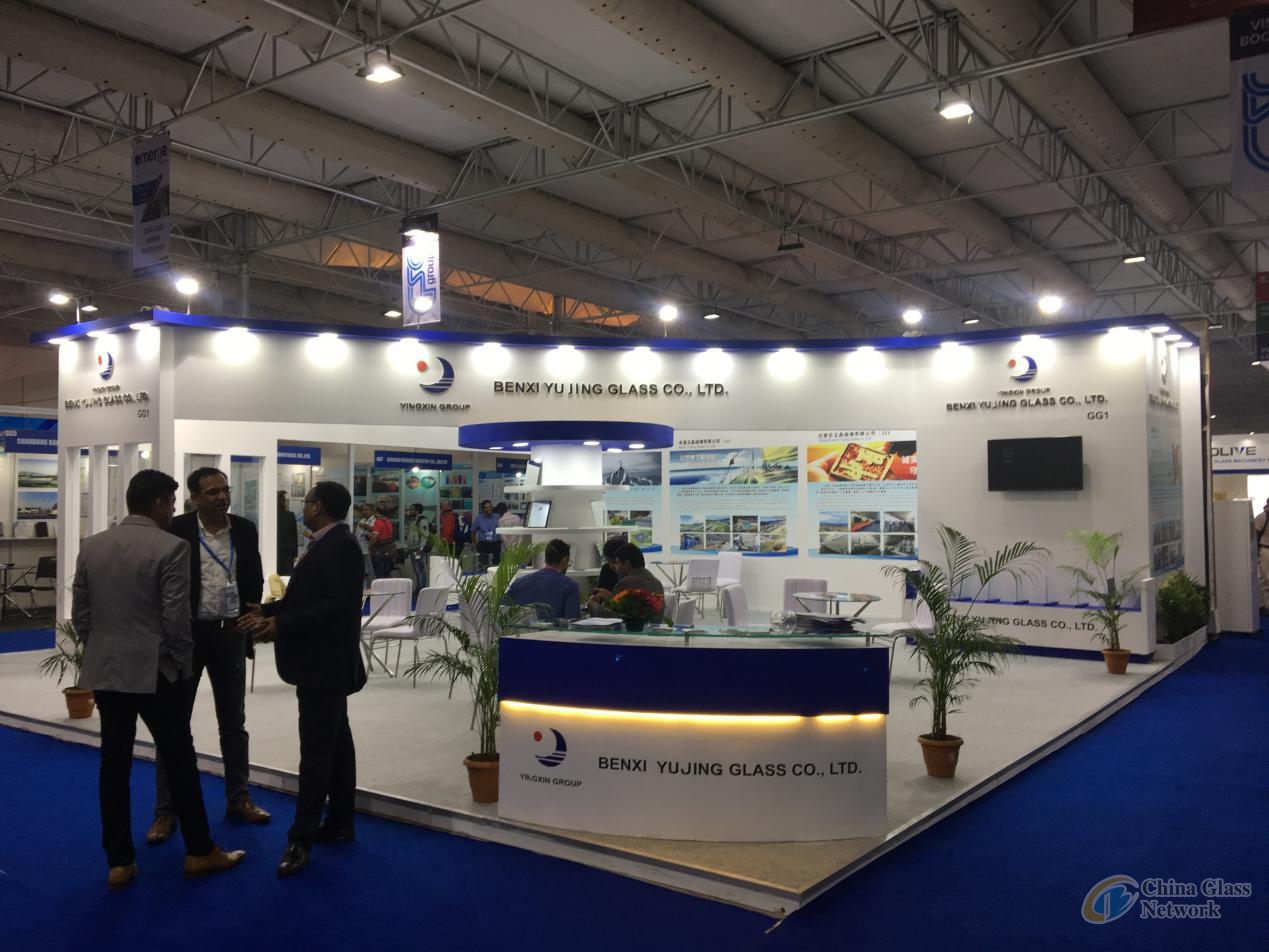 Hebei Yingxin Group, a large-scale private enterprises, is engaged in production, sales and deep processing of glass, collection of raw materials processing, research and development of amorphous silicon solar battery and real estate development.
According to some research, India's economic growth rate will reach more than 5.8% in the next 50 years; the gross domestic product (GDP) will surpass France in 2020 and Germany in 2025, becomes the fourth-largest economy after the United States, China and Japan. At present, India's glass market is basically still in its infancy, but developing fast, having tremendous potential.
In hence, early involvement in India's glass market is very good for domestic enterprises. We hope to help Chinese enterprises through this exhibition!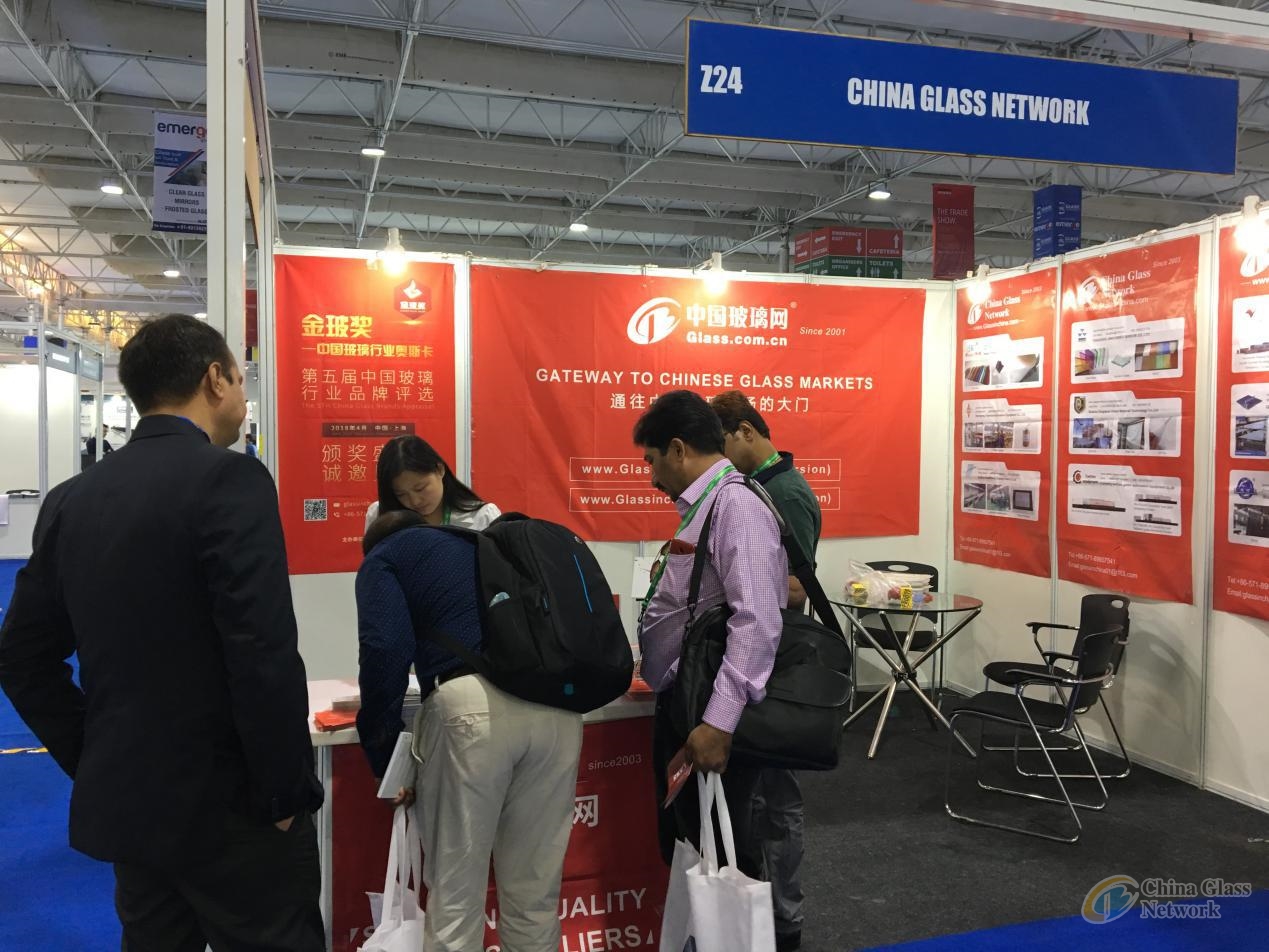 Quality overseas buyers writing good business opportunities at the front of our booth
China Glass Network (booth no.: Z24), as a professional media in glass industry, has been attended overseas exhibitions 13 years, rich marketing experience, a new mode of overseas promotion, covering Asia, Europe, North America, South America, Africa and other markets.
We will bring fresh information for you through kaola live, excellent report, original articles. Please pay close attention to China Glass Network
The live show: http://live.ikaola.com.cn/ZAK/