What is Stained Glass Quilt?
Post Time:Jan 10,2018Classify:Industry NewsView:1038
(China Glass Network)
What is stained glass quilt? It's a question that most of freshmen in glass industry will ask when they see the following picture.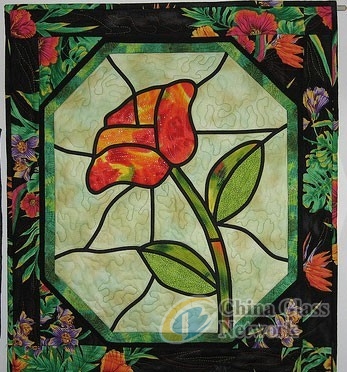 By the sense we can know stained glass quilt is a bit like colored glass windows. All the joints between the cloth materials will be covered with thin pieces of cloth strip. Actually the cloth used for this glass manufacturing is usually bright colored hand-make cloth or batik fabrics to create brilliant figures.
Figures in stained glass quilt could be curved pasted clothing patterns or traditional straight line jointing patterns.
Now, do you know more about the stained glass quilt?
Source: glassinchinaAuthor: shangyi