(China Glass Network)
Glass Multi-filter is a filtration solution device used in laboratory. Compared with glass sand core filter, this kind of multi-filter is more efficient and faster, and can filter multiple samples simultaneously with only one pump, which improved laboratory working efficiency. Besides, each of its filtering stands has independent control valves, so it can support both single and multiplex operation. It is widely used in chemical analysis, biochemical pharmaceutical, sanitary inspection, environmental testing, water quality analysis, food, beverage, scientific research, etc.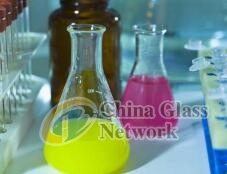 The main features of the multiplex glass solution filter are as follows:
Firstly, it is easy for high temperature disinfection, acid and alkali resistance, corrosion resistance and has canceled the range 0-400 ml.
Secondly, one to six samples can be filtered at the same time, which greatly improves working efficiency.
Thirdly, it is suitable for laboratory sample filtration, drug injection, aseptic detection of large infusion, microbial limit detection and miscellaneous bacteria counting.
At last, the filter is equipped with a separate valve, which can be used separately or simultaneously.