Net sales growth of 5.2% translates to strong earnings improvement; maintains full-year outlook.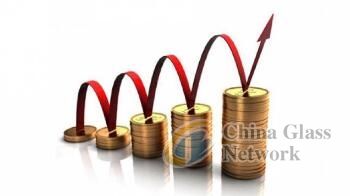 Libbey Inc., one of the world's largest glass tableware manufacturers, has reported results for the first quarter ended 31 March 2018.
Net sales in the first quarter of 2018 were USD 181.9 million, compared to USD 173.0 million in the prior-year, a 5.2% increase (or an increase of 1.4%, excluding a USD 6.5 million currency impact).
Net loss in the first quarter of 2018 was USD 3.0 million, compared to a net loss of USD 6.6 million in the first quarter of 2017.
Adjusted EBITDA in the first quarter of 2018 was USD 11.9 million, compared to USD 6.2 million in the first quarter of 2017, a 91.2% increase compared to the prior-year first quarter.
"We started fiscal-year 2018 on a positive note by building upon our momentum from the fourth quarter," said Chief Executive Officer William Foley. "We are encouraged by the strong performances from our Latin America and EMEA segments, and the contributions from new product introductions and our e-commerce platform. Our ongoing initiatives to help improve profitability are paying off, as evidenced by an increase in Adjusted EBITDA of more than 90% during the first quarter. We expect to see a continuation of these positive trends in the business throughout the remainder of the year and, as a result, we remain confident in our previously provided full-year net sales and Adjusted EBITDA outlook."
Net sales in the US and Canada segment decreased 1.3%, driven by unfavourable product mix sold in the business-to-business and foodservice channels and unfavourable channel mix in the segment, partially offset by favourable volume.
In Latin America, net sales increased 11.8% (an increase of 5.9% excluding currency fluctuation) as a result of higher volume, pricing and a favourable currency impact, partially offset by unfavourable product mix in the business-to-business channel and unfavourable channel mix.
Net sales in the EMEA segment were favourably impacted by currency, higher volume and favourable price and product mix on product sold across all channels.
Net sales in Other were down primarily as a result of lower sales volume in China, partially offset by favourable price and product mix.
The company's effective tax rate was 41.3% for the first quarter of 2018, compared to 32.9%% in the prior-year quarter. Our tax provision for the first quarter was not materially affected by US tax reform due to changes such as GILTI (Global Intangible Low Taxed Income) and restrictions on the deductibility of certain expenses that partially offset the tax rate reduction. In addition, the relative weight of US versus non-US income during the quarter diluted the impact of US tax reform on our consolidated tax rate. The increased effective tax rate in 2018 was primarily driven by the timing and mix of pre-tax income earned in the non-US tax jurisdictions with varying effective tax rates.
The company had remaining available capacity of USD 61.8 million under its ABL credit facility at 31 March 2018, with USD 30.2 million in loans outstanding and cash on hand of USD 25.7 million.
At 31 March 2018, Trade Working Capital, defined as inventories and accounts receivable less accounts payable, was USD 215.9 million, an increase of USD 27.6 million from USD 188.3 million at 31 March 2017. The increase was primarily a result of higher inventories and higher accounts receivable, partially offset by higher accounts payable.
Inventories are higher versus the prior year in support of an anticipated second quarter furnace rebuild and lower inventory at 31 March 2017, as a result of the labour strike in Toledo during late 2016. USD 5.7 million of the increase in Trade Working Capital was attributable to the effect of currency.
Today the company affirmed its previously provided full-year 2018 outlook, with expected Adjusted EBITDA margins within the 10% to 11% range. The company still expects:
* Net sales increase in the low-single digits, compared to full-year 2017, on a reported basis
* Capital expenditures in the range of USD 50 million to USD 55 million
* Selling, general and administrative expense around 17% of net sales
For the first half of 2018, the company affirmed the following:
* Net sales increase in the low-single digits, when compared to the first half of 2017, on a reported basis
* Adjusted EBITDA margins of 8.5% to 9.5%
Jim Burmeister, vice president, chief financial officer, commented, "We're continuing to invest in the important strategic areas of our business while maintaining the competitive strength of our balance sheet. Debt reduction remains a priority for excess cash flow over the near-term horizon, and improving financial performance throughout the year should enable us to pursue this objective."