(China Glass Network) Due to recently promising sales performance in glass industry, several manufacturers are short of storage in Shahe. Following the meeting result on 26th May in Nanjing, Jiangsu Province between East and Central China Glass Association, Anquan Glass company decides to lift prices up 1 yuan per weight box for all specifications since 28th May.
Please kindly refer below detailed adjustments planned to enact for glass quotations per square meter on 28th May,2018.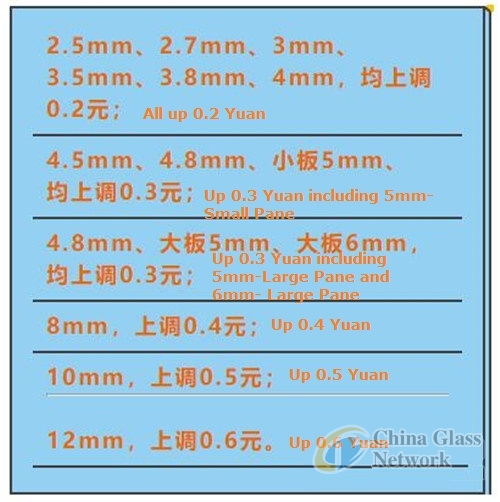 Other manufacturers' range for quotations surging are as below:
1. Hubei Minghong Glass: up 1yuan/weight box.
2. Hubei Shoushi Glass: up 1yuan/weight box
3. Jiangxi Hongyu Glass: up 1yuan/weight box
4. Pingxiang Float Glass: up 1yuan/weight box
5. Mingda Glass: up 1yuan/weight box
6. Changli Glass: up 1yuan/weight box
7. Sanxia Glass: up 1yuan/weight box