LiSEC presents its product innovations at glasstec, which focus on the areas of glass cutting, glass processing, flat glass lamination, and insulating glass production.
In keeping with this year's exhibition motto, "we innovate for your success", the LiSEC employees behind these innovations are placed in the foreground.

Based on the slogan "we innovate for your success", the Austrian solution provider for the flat glass processing market shows how the strong LiSEC team (we) actively applies their expertise and introduces its innovations (innovate) to promote the success of LiSEC customers (for your success).
This staffing concept is implemented using a very special design: The approx. 2,300 square meter large exhibition booth is designed to feature black and white photos showing over 150 employees, with a focus on the employees in the production department, who build the systems.
"In 2016, we were able to greet 7,000 visitors to our booth; this year, we clearly raised the bar and increased our goal for the number of visitors and qualified leads," explains Filip Miermans, Head of Marketing and Corporate Communications at LiSEC.
This year, LiSEC is showing all systems featuring the new machine design that was presented in 2016, and for the first time, an area for GLASTRONiC is also planned. GLASTRONiC, a member of the LiSEC Group, is specialised in purchasing and selling used LiSEC machines. Depending on customer needs, these are also refurbished. The company has its headquarters in Hungary, and it also produces glass racks, which will also presented.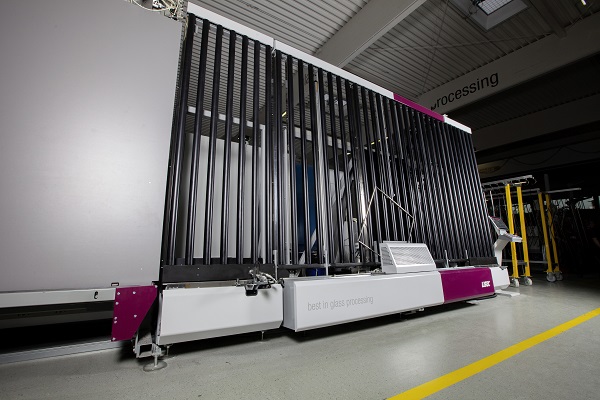 PRODUCTS PRESENTED AT GLASSTEC 2018
High-performance machine for automatically cutting flat glass

High-performance machine for automatically cutting laminated glass (VSL-A37/33)

Flat glass processing line with water jet technology (SplitFin: EPS & MRX-B Water Jet)

Laminating machine featuring a high-pressure autoclave

Automatic butyl extruder for solid spacers

Bending machine for "sharp" corners (BSV-B45NK)