(China Glass Network) As a pillar industry, glass industry occupies an important position in Shahe with contributing the annual output of flat glass alone accounts for 20 percents of the whole country and 10 percents of the whole world. To fully utilize glass resources and industrial influence of Shahe, the 7th China Shahe Glass Trade Fair will be held on 10th to 13th September, 2018 in the Shahe International Exhibition Center, which provides a green platform for glass manufacturers to communicate, cooperate, create and develop.
FAIR INFORMATION:
The 7th China Shahe Glass Trade Fair
Open: 10th September,2018
Close: 13th September,2018
City: Xingtai
Venue: Shahe International Exhibition Center
Booth of China Glass Network: B43
Dedicated to be a direct and mainstream media platform in glass industry, China Glass Network (Booth No.: B43) will attend this fair. Please kindly review below information for having a better understanding of this fair.
ABOUT FAIR
Being innovative all the time, the 7th China Shahe Glass Trade Fair keeps including new elements into the fair for expanding market varieties, deepening communications with industrial associations and construction markets. By inviting famous companies, dealers and purchasers to join in the fair, it helps glass industry to discuss and exchange views regarding glass products and technologies for propelling its development.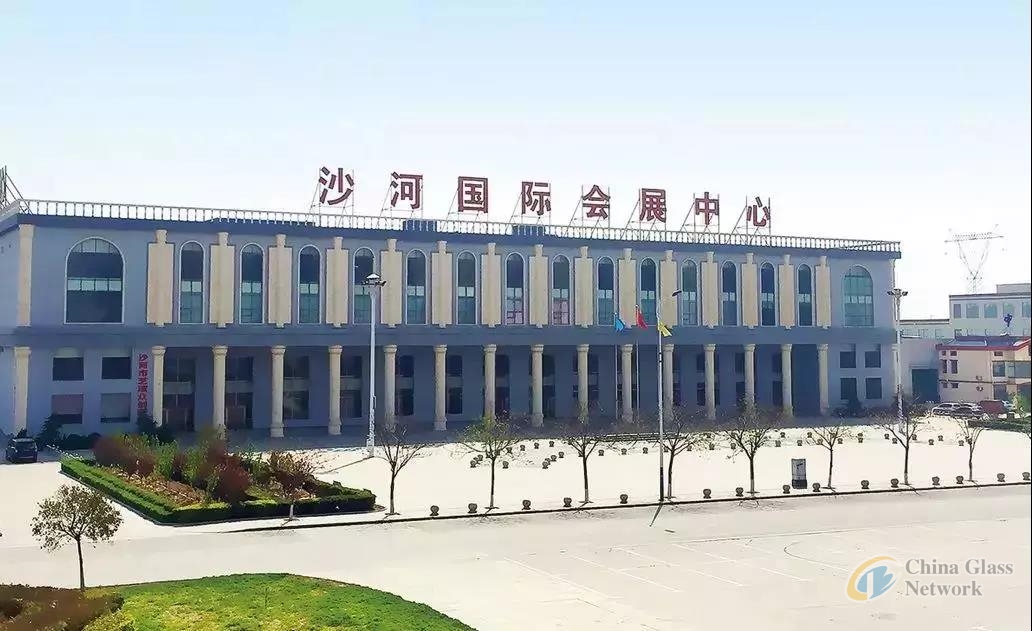 EXHIBITS
Construction Glass, Decorative Glass, Art Glass:
Sliding doors, emulsification glass, filmed glass, mosaic glass, bathroom glass, jade glass, furniture glass, function glass, curtain wall glass, coated glass, PV glass, safety glass, etc.
Glass deep processing machines, Abrasive materials, and Production lines:
Glass processing machines such as cutting machines, edging machines, drilling machines and engraving machines. Production equipment and automatic controlled machines such as tempered glass lines, hot bent glass line, laminated glass lines, coated glass lines and insulating glass lines. Abrasive equipment such as polishing machines, abrasive wheels and cutters.
Raw materials, Refractory materials and Auxiliary materials:
Refractory materials, raw materials, chemicals, polishing powder, frosted powder, films, resin, sealant, structural glue, shadow-less glue, paintings etc.
China Glass Network booth No.: B43, welcome to visit us!